Food is a communal activity. It invites stories, sharing, and feeling. It offers warmth that can feed both our bodies and our souls. And while the last year has prevented us from inviting our friends and families over to break bread with us, Sri Rao and the Geffen Stayhouse have found a way to bring us together to share in food, in company, and in stories with Bollywood Kitchen. It's in Rao's recipes and his vulnerability that we feel more connected and we gain a deeper appreciation for how the food we're cooking be as much of a home as the place we are living.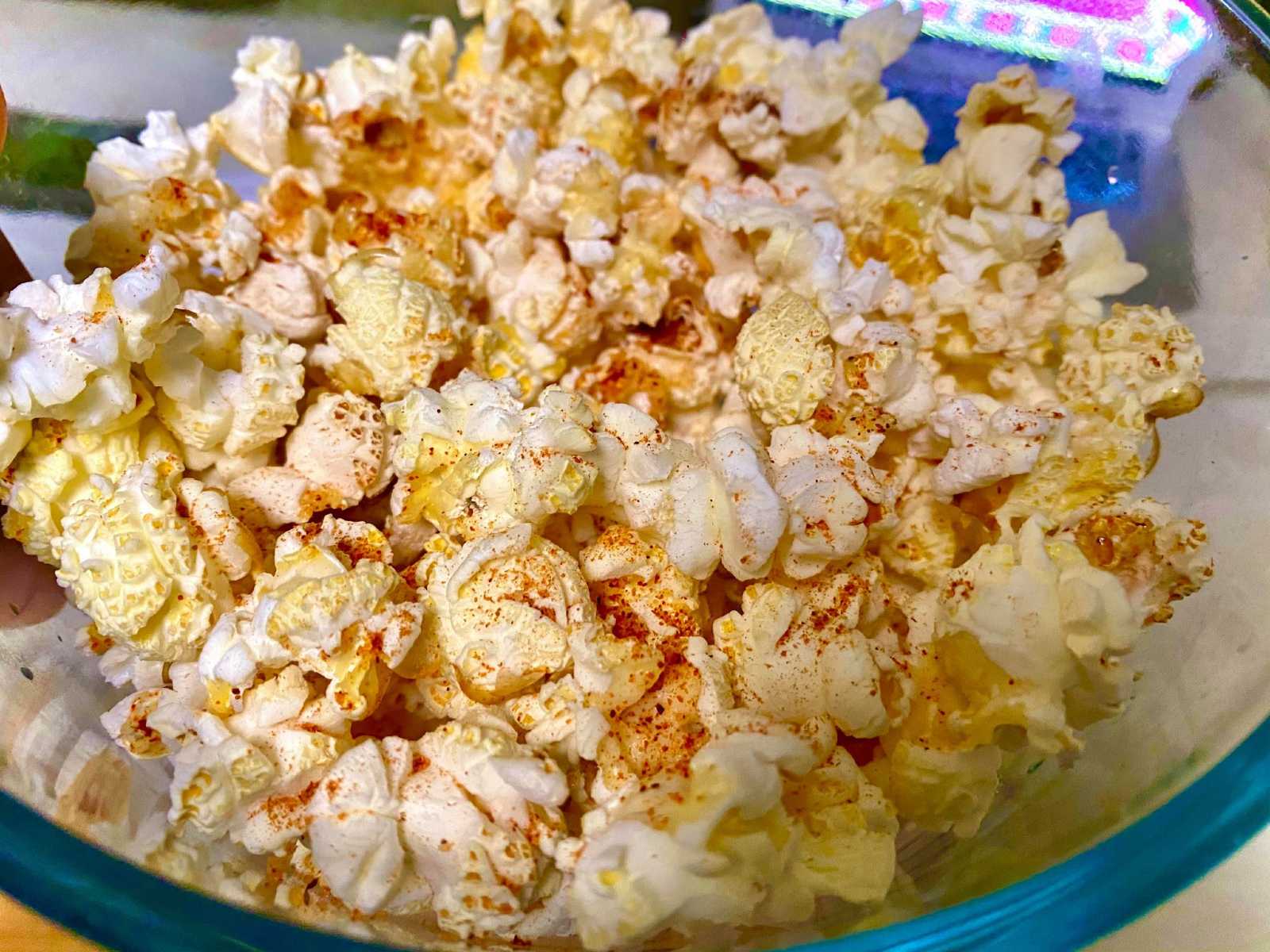 Written and Performed by Sri Rao and Directed by Arpita Mukherjee, Bollywood Kitchen is an immersive experience that transcends a simple cooking experience by connecting audiences through host Sri Rao's stories and memories of his childhood, his favorite Bollywood films, his parent's immigration into the United States, and of course, the food that filled his plate. While he is inviting you into his home to cook food with him, the Geffen Stayhouse and Hypokrit Theatre Company makes it even easier than ever to cook these recipes by sending you a box with a selection of spices and ingredients. You will need to purchase some additional, perishable items prior to the show, but the recipes themselves can be made with any skill level and help further connect you to Rao's stories. And for those that want to connect even further, three different ticket prices offer audiences a choice of interactivity and engagement levels that fit their comfort and style. With seven different recipes to partake in (with vegan options), the 85-minute showtime feels just like a Bollywood movie—and is a treat for every sense.
The experience shares a name with Sri Rao's cookbook: Bollywood Kitchen: Home-Cooked Indian Meals Paired with Unforgettable Bollywood Films. This cookbook is Rao's take on a dinner and a movie; he paired a favorite film with a given meal, aimed to introduce people to some of his favorite films as they try recipes from his upbringing. Rao, not born in India himself, used this combination to learn of his heritage. It's through these flavors, colors, songs, and dances that he was introduced to the language and culture; it was his gateway to the customs. Interspliced between his cooking and his stories during this show, Rao shares clips from Bollywood films ranging from the 1950's (Shree 420 (1955)) to the 1908's (Himmatwala (1983) & Silsila (1981)) and everything in between. It's more of an introduction than anything—with the main focus being the food and Rao's storytelling.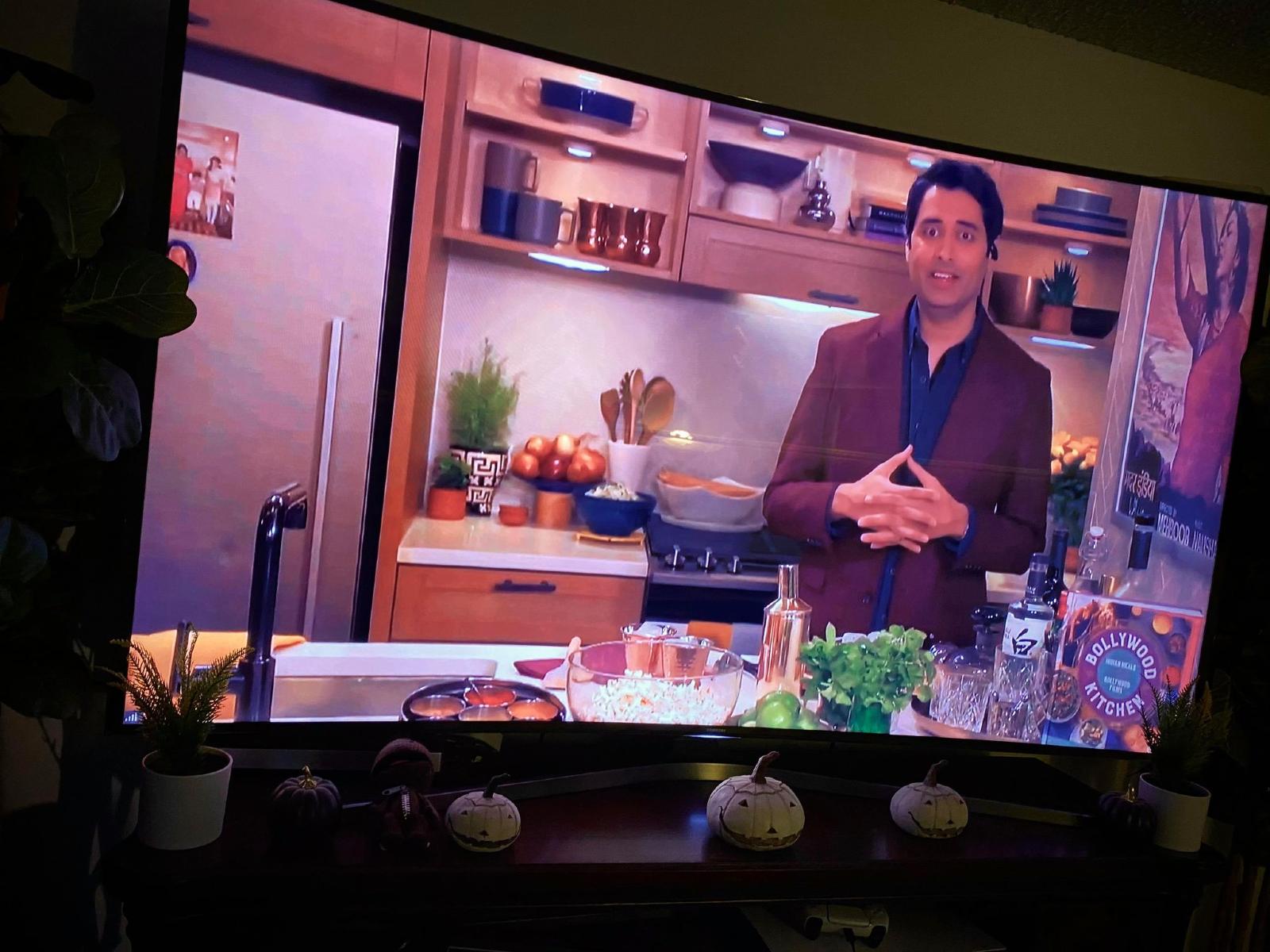 Rao's stories are earnest and heartfelt, with him opening his heart as much as he has opened his kitchen. He speaks of isolation, of identity, and sexuality—growing up as a double-marginalized gay, Indian male.  But his stories aren't just focused on him, he tells us of his parent's struggles immigrating to the United States and trying to find their own identity, and the escapism that their family found in Bollywood Films and food. These themes resonate with all of us, and we can relate in some way, connecting over the food we're sharing. No matter the subject, Rao's words are magical. He focuses on the senses, describing the feel of the carpet under his feet, the metallic shine of the VCR of his past. His diction transports you into his stories; and he engages us on a multi-sensory level, just like the Bollywood movies he loves so dearly.
The experience of Bollywood Kitchen itself feels intimate, cozy, and warm. It all takes place in Rao's apartment in Manhattan, New York. His kitchen is clean, organized, and perfectly accented by splashes of brilliant color. When Rao pauses to speak of more delicate, more vulnerable moments from his past, he removes his jacket, the camera pans in, and we see the struggle on his face. We're witnessing a man bear his soul, as he sits on his couch, clutching his pillow, reflecting on his journey here. There's plenty of Bollywood Easter Eggs for keen eyed fans as well, as numerous movie posters can be seen lining his apartment walls. It's the perfect location to get to know Rao and share a piece of his past.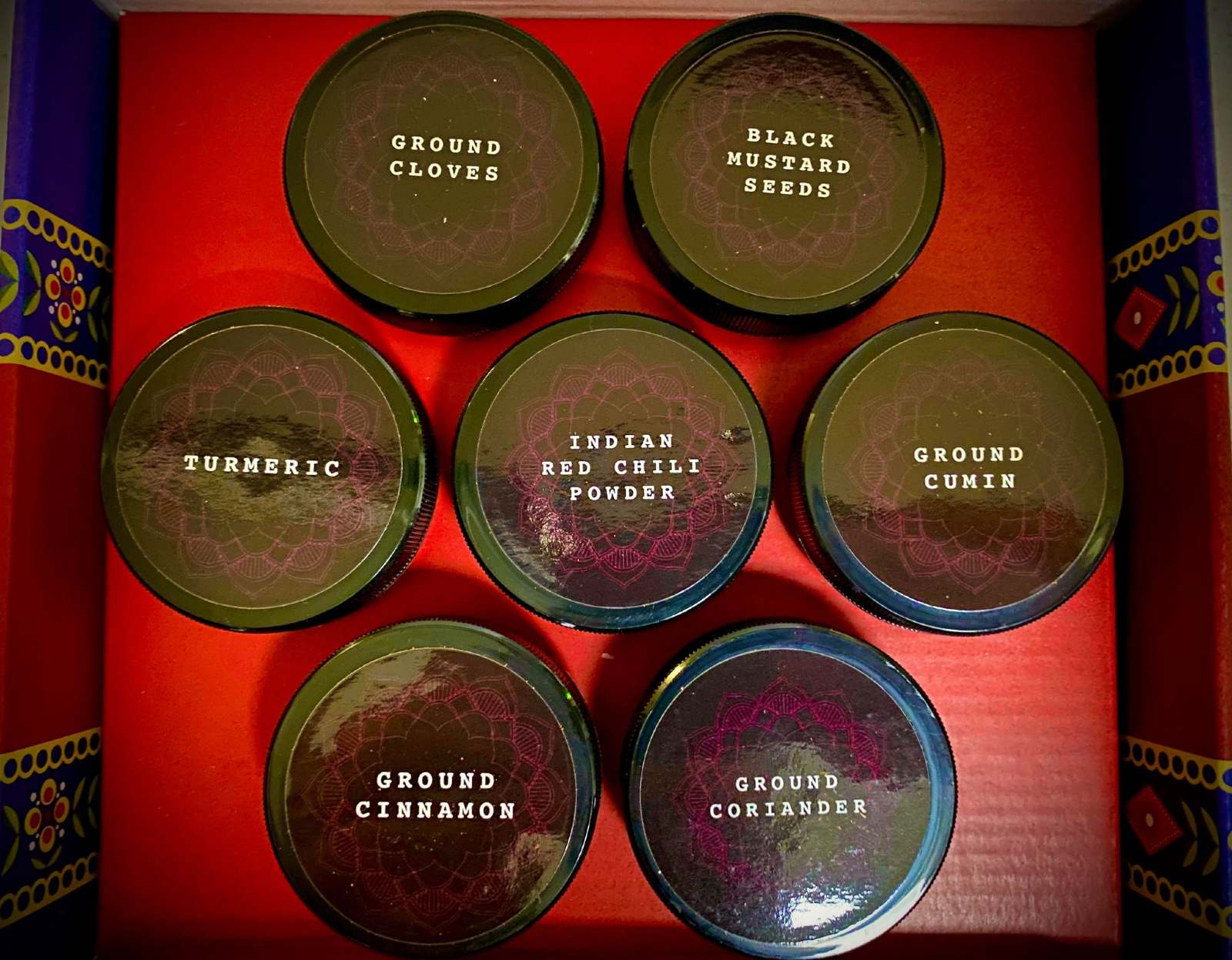 A review about a cooking experience and I haven't even touched on the food yet? Well, don't worry, the food is incredible, vibrant, and appropriate for any skill level. The Bollywood Box contains some of the trickier spices and ingredients for you, saving you the trouble of tracking down the items. The rest, you can pick up from any local store: chicken, garlic, onions, ginger, and some others. Most of the items we already had in our fridge or cabinet, and we only had to pick up ten or so small items to make every meal. There are a few dishes you'll need to prepare or at least start prior to the start of the show, so make sure you read all your recipe cards ahead of time and follow the shopping list.
The Bollywood Kitchen meal offers a full multi-course meal of seven different recipes. The Bollywood popcorn provides a unique take on traditional popcorn that allows guests to snack a bit while watching the Bollywood clips and listening to Rao's narratives. The Mumbai Mule takes a Moscow Mule recipe and adds a little spice in it to relax you perfectly. The main meal is Sri's Signature Chicken Curry, a Simple, Everyday Rice, and a Cucumber Raita to cool the senses. These three work perfectly together—and the curry is not your traditional curry powder food; instead, it's a perfect balance of spices, coconut, garlic and onions. Finally, a Chocolate Chai Affogato is our dessert, an impressive balance of the bitter cocoa cut perfectly by the sweetness of the ice cream. There are so many amazing flavor combinations that you'll be incorporating some of these recipes into your daily go-to's and wanting to show off to your friends your new skills in the kitchen.
For those wanting some interactivity, Bollywood Kitchen offers three different levels for you to partake in. The first is the simplest and the most affordable. "Here for the Party" ($40 per household) allows guests to watch the show, hear Rao's fantastic storytelling, and gives you access to his recipes digitally for when you're ready to try your hand at them. This is the least immersive but is helpful for those who are not interested in cooking or already have a fully stocked kitchen of exotic spices. The next level, "Bollywood Foodie" ($95 per household), gives its audience a physical box, filled with various ingredients, spices, and tangible recipe cards. This level is focused on those who want to cook along with Rao, but don't wish to step into the spotlight themselves. Finally, the "Chef's Table" ticket ($175 per household) offers a level of engagement and interaction that the others do not; the audience here is put on camera to share stories (if they want), to engage and ask questions, and showcase their meal at the end. They also receive the Bollywood Box of ingredients, spices, recipe cards, and Rao's Bollywood Kitchen cookbook, autographed by Rao himself.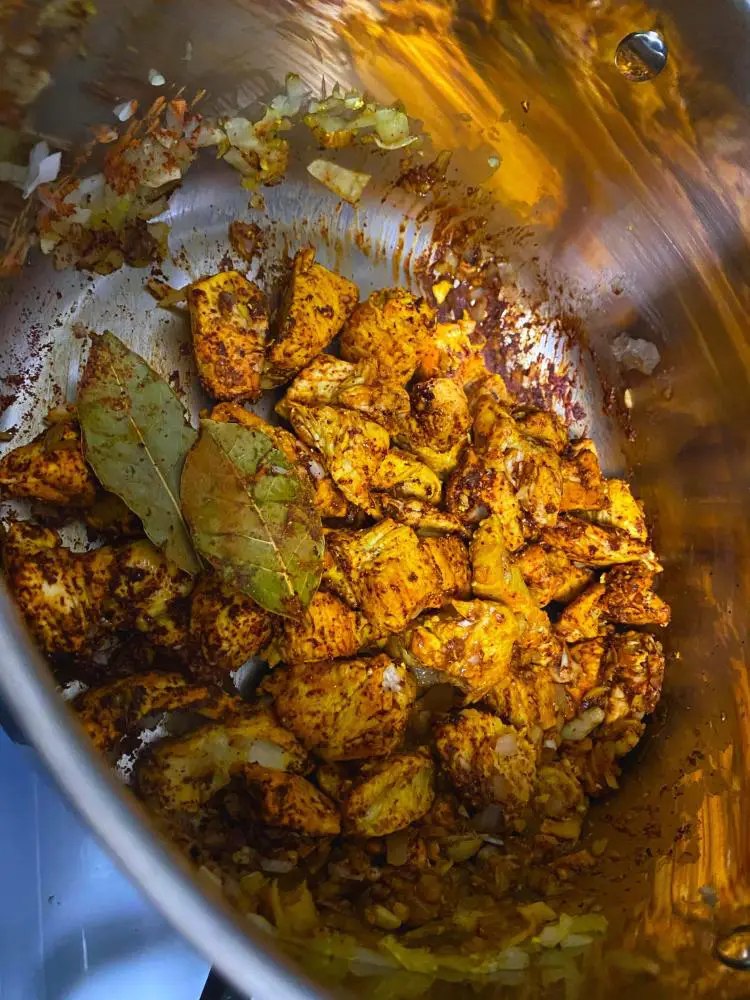 Finally, don't forget to log in about thirty minutes early to Stellar to watch the pre-show. There is a lot of fun trivia, music to vibe to while cooking the rice and popcorn and preparing for the show. One of my favorite trivia facts showcased the masala dabba, a popular Indian spice holder. But host Rao injects some of his own humor into the pre-show by stating that you can always store your spices as his mom does: in repurposed coffee tins.
Bollywood Kitchen is so much more than a cooking experience, an educational show, or an introduction to Bollywood films; it's a chance to connect to a human being, to hear his story, and connect your senses to the food, the sights, and the sounds of his past. Rao is an exceptional storyteller; he's vulnerable and heartfelt, someone that's easy to empathize with. And his recipes are incredible; some of the best food I've had in a long time. Do yourself a favor and join the Geffen Stayhouse and Sri Rao for dinner and a movie—your body and soul will thank you.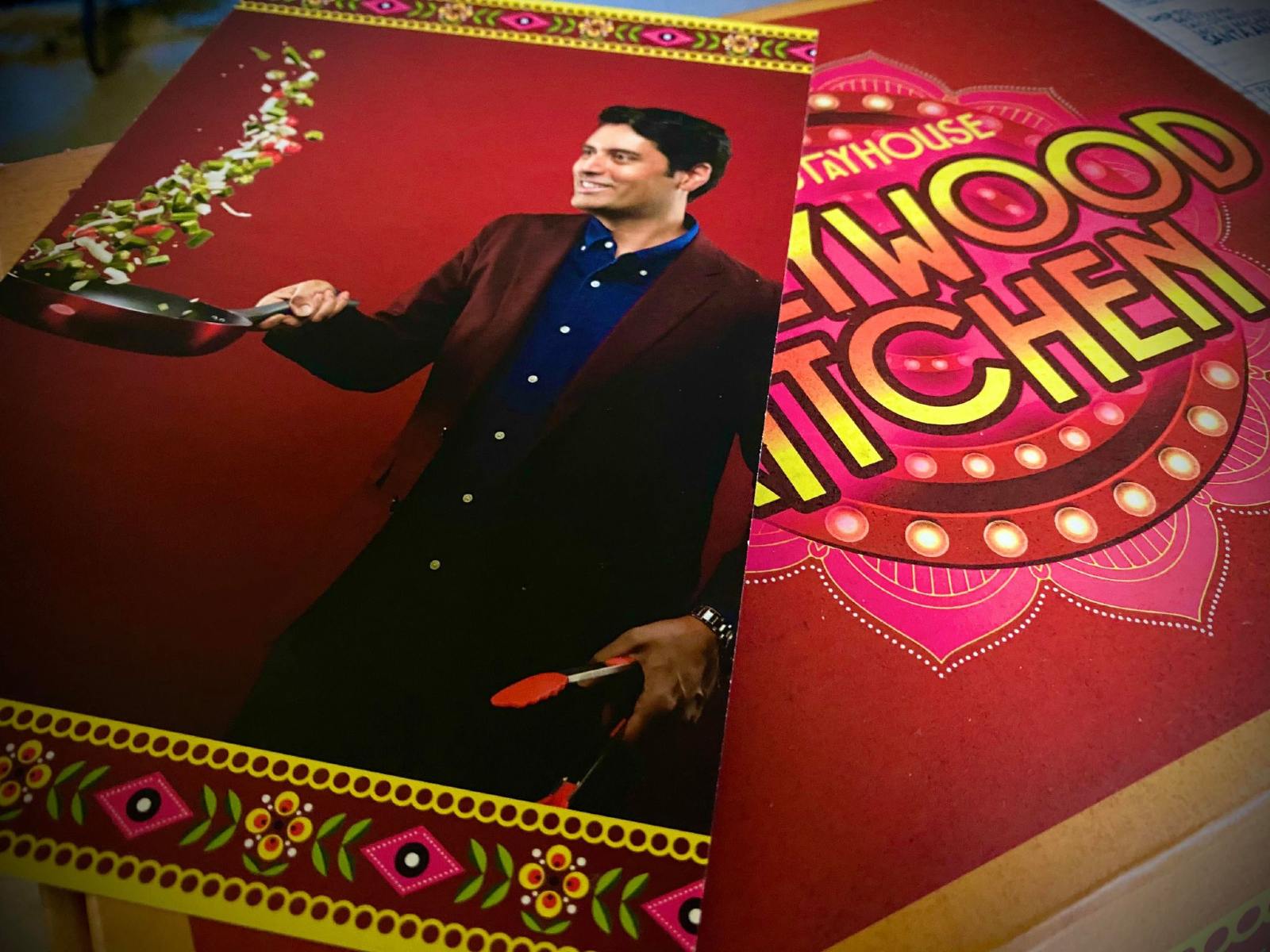 Bollywood Kitchen runs January 23 – March 6 with shows every Friday and Saturday at 4pm & 7pm. For more information about Bollywood Kitchen or other Geffen Stayhouse experiences, checkout the  Geffen's Website, Facebook, Instagram and Twitter. To find out about similar immersive experiences , check out our event guide and our Remote Immersive Experiences Guide.
---