A Jennifer Lopez rom-com plays in the background as I try to think of the best insult to write my ex. An eight-foot long corkboard lines one of the walls of Break-Up Bar, covered in heart-broken, angry letters, and I want to add mine. I sip my frothy cocktail and eye the tower of desserts; it's easier picking a cookie than deciding what to memorialize on the break-up wall. Maybe another drink will help…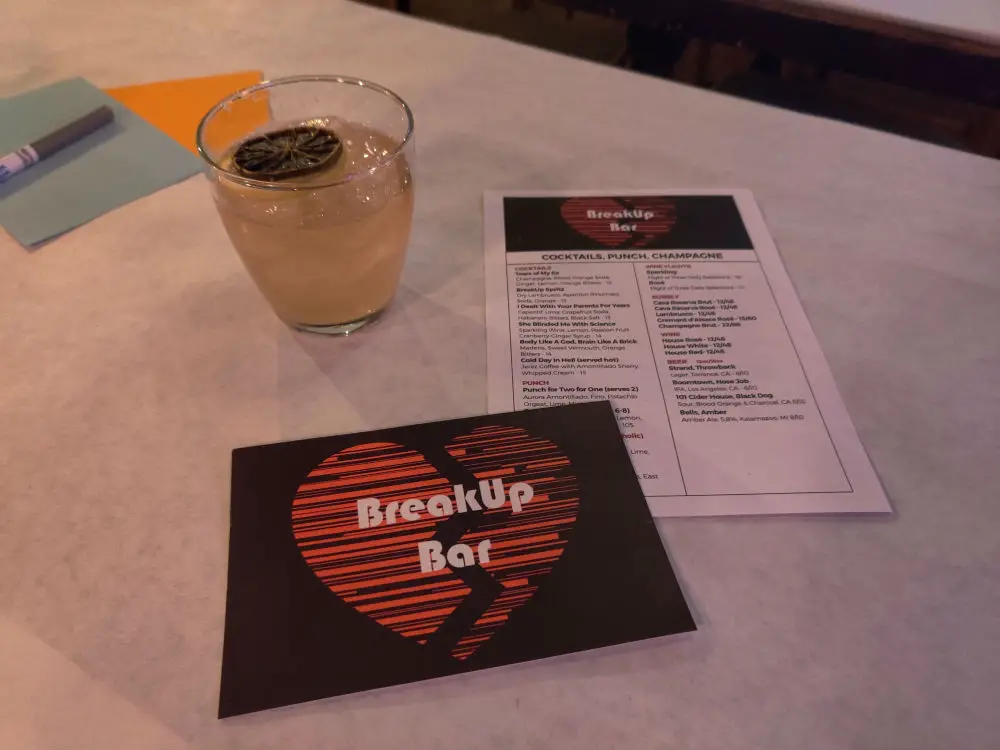 The Break-Up Bar returns for its second year in the private side room of Severance Wine Bar in Los Angeles. Created as an alternative to couple-heavy, romantic Valentine's Day outings, Break-Up Bar offers the happily single and/or broken-hearted the chance to take pleasure in the holiday – even without a significant other. Each evening is limited to roughly forty guests, staggered throughout the night, so that they can find seating, take time with their letters (if they choose), and to take their taste buds to heaven with the themed cocktails and desserts available for purchase.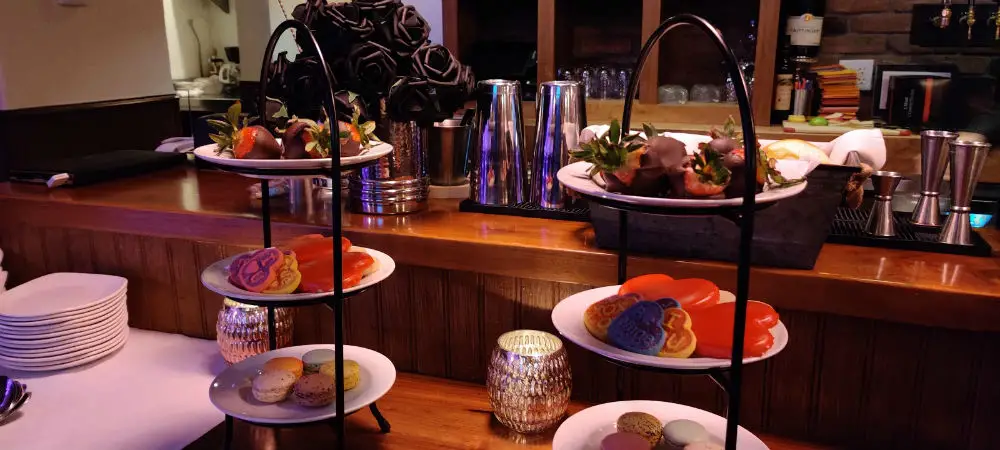 The Break-Up Bar is a themed pop-up experience instead of a theatrical immersive production, and as such, it does not feature any live performances (actors or music). Guests also do not have any agency, as there is no narrative to follow. However, there is plenty of entertainment to be found either in watching a classic break-up movie (like Monster In-Law) on the 10-foot projection screen, chatting with others in attendance, writing a letter to an ex, or reading the notes guests have already posted. Some guests have even brought in trinkets or memorabilia to attach to the wall (like a Ken doll hanging from a noose!). The notes are endlessly entertaining, especially after one (or more) featured cocktails.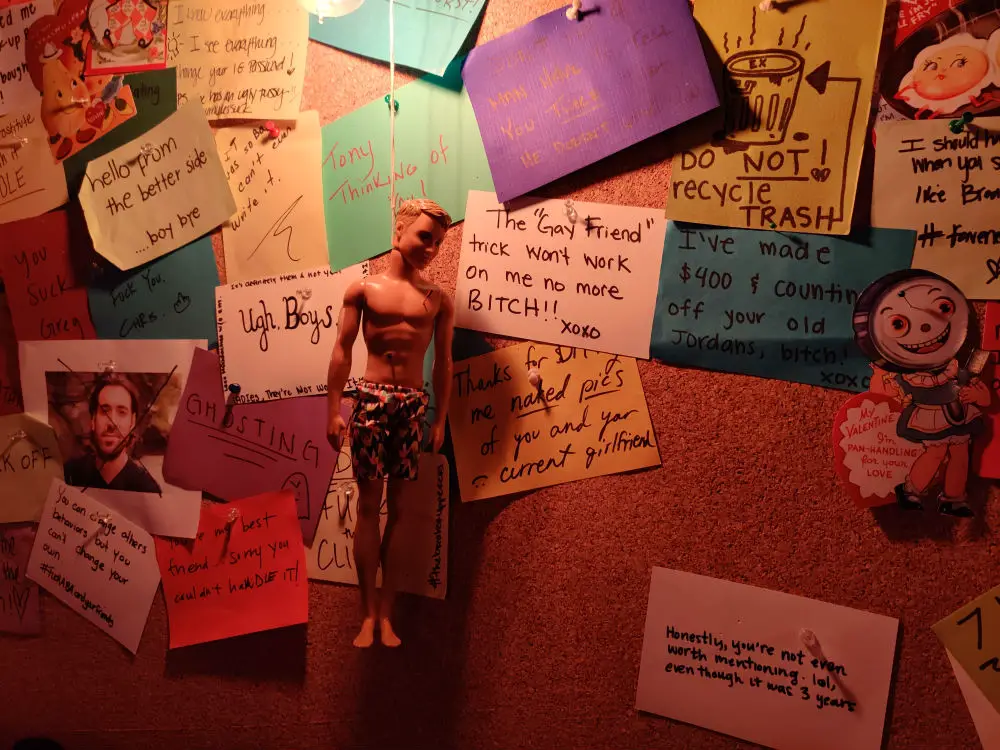 Since Break-Up Bar is partnered with Severance Wine Bar next door, most of the themed cocktails are wine-based. Tears of My Ex is a champagne base with blood orange soda, ginger, lemon, and orange bitters. I Dealt with Your Parents for Years mixes caperitif, lime, grapefruit soda, and habanero bitters, and garnishes the glass with a black salt rim. On the more theatrical side of presentations, She Blinded Me with Science – sparkling wine, lemon, passion fruit cranberry-ginger syrup – comes in a laboratory beaker with the syrup in a syringe so each guest can customize the flavoring. The Serious Baggage punch serves 6-8 guests and is presented to the table with the punch bowl in an actual suitcase. Other aptly named cocktails include BreakUp Spritz, Cold Day in Hell, Punch for Two for One, and Body Like a God, Brain Like a Brick.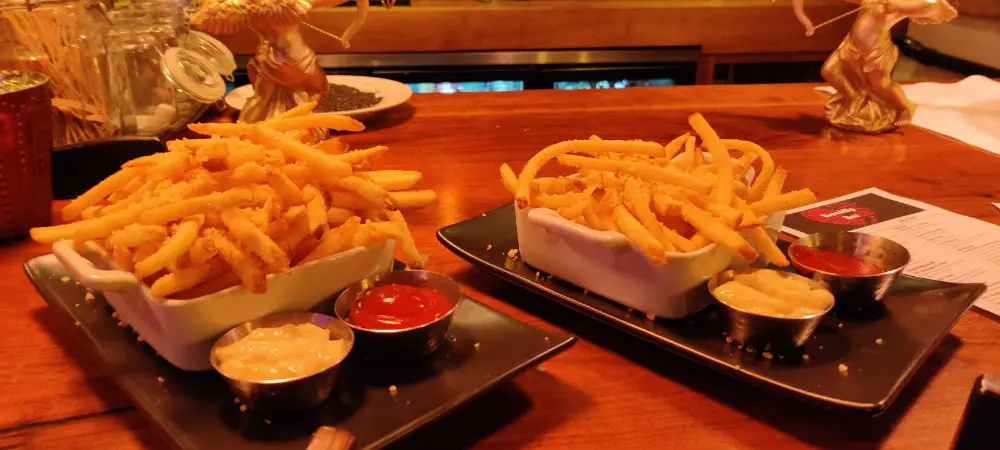 Although low on active entertainment, Break-Up Bar utterly excels in its desserts menu. Splitting up the options into Minor Break-Ups, Major Break-Ups, and Quick Rebounds, every dessert is gorgeous and delicious. Hate Mail, chocolate-covered strawberries and French Macarons, actually comes with a small box of printed insults. Their heart-shaped, triple-chocolate brownie is placed atop strawberry coulis and is served with a knife sticking out of the middle – fitting for a dish called Stabbed in the Heart. While their other desserts don't have themed names, they are all worthy of tasting: burnt cheesecake, crème brulee, a dark chocolate fondue plate with fruit and pound cake, and a dessert tower with various cookies and bite-sized treats. All are sure to make guests' mouths water.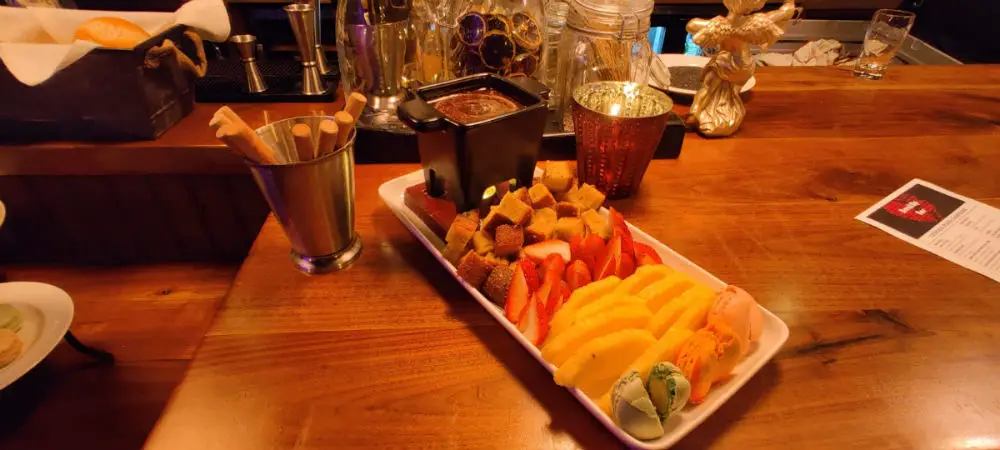 The second year of the Break-Up Bar is a fun outing with plenty of reading material that most everyone can relate to and desserts that are positively sinful. The location is quaint and makes for a nicely intimate evening – however, Break-Up Bar is in talks to move to a bigger venue next year. Here's hoping they continue their successful trend of putting a sardonic spin on the holiday once thought to be only good for couples. Perfect for a girls' night out, trash-talking that ex, and, yes, even good for couples, Break-Up Bar is a delicious evening of anti-love.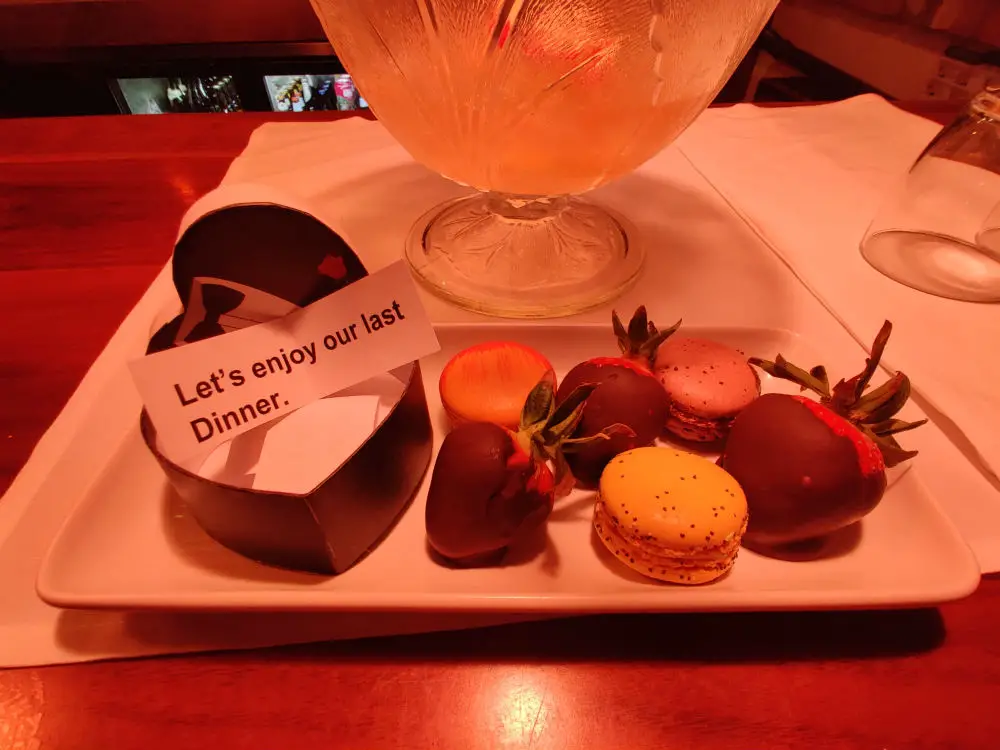 The Break-Up Bar is open now through February 15th; purchase tickets HERE. Find out more on their website, Instagram, and Facebook page. Read about other immersive drinking/dining experiences in the area here.
---