At an unassumingly bare black box theater at the Actors Company, a vibrant party atmosphere can be heard from outside its doors. A tray of Jell-O shots makes its way around the crowd as the audience members take some before entering the party room, clutching 3D glasses and finding a seat. Music is blasting from a DJ onstage, and before you know it, a fight breaks out – luckily it's between two actors playing a bickering couple and slinging meta jokes left and right as the first of many sketches kicks off.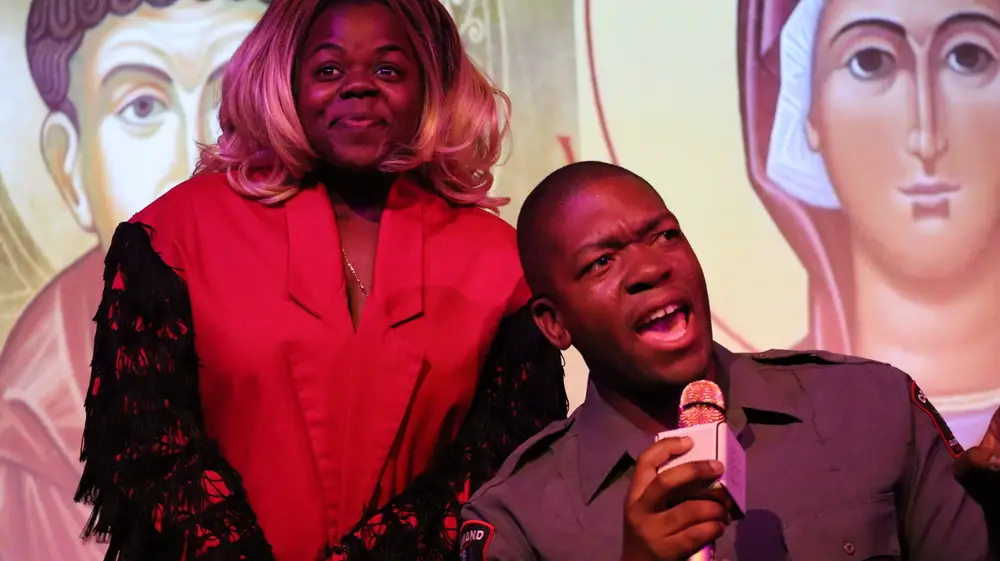 Happy Hour is a fitting title for this 60-minute sketch comedy show at the Hollywood Fringe Festival. It's an hour of clever concepts and hilarious actors who entertain you á la SNL with their parodies, skits, and even a digital short film in the middle of the play. Its charming commentary on everything from saints to clones finds comedy in the mundane and the absurd.
However, while the show does follow through on its promise to immerse you using all five senses, it does so sparingly, and doesn't get more involved than that despite the immersive label. It does technically have audience participation, some smells, brief character interactions, and a couple of props for the audience to hold, but if you're going in expecting anything more than a delightful sketch comedy show, you might be disappointed – though hopefully you'll be laughing too much to notice.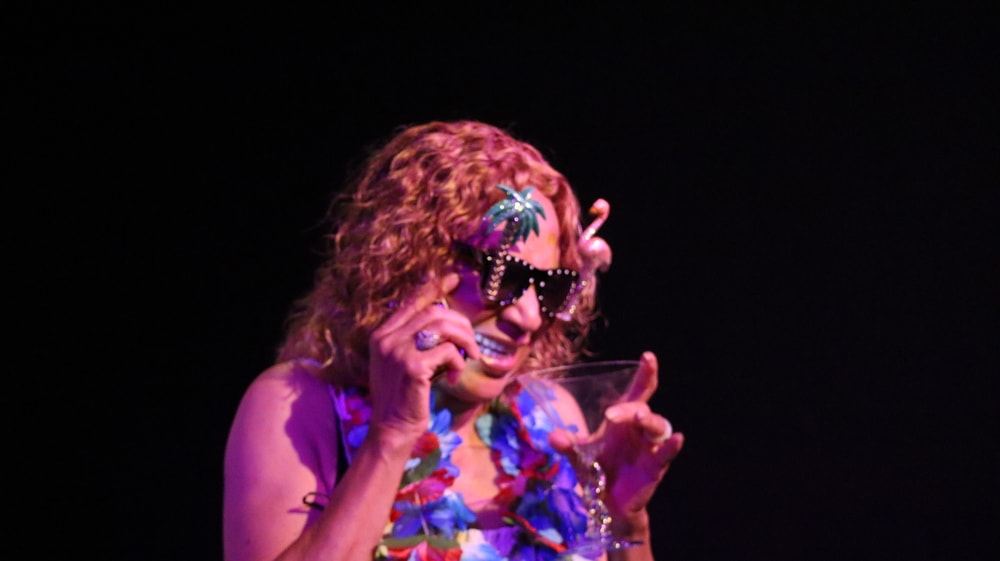 Every actor has opportunities to play around with characters throughout, some more wild than others, like Tiffany Krystina's performance of an over-enthused telethon host who uses a plastered-on smile and subtle insults hidden in upbeat phrases to get through the day, or Lavette Drouinead's grieving mistress character that delivers an uncomfortable and amusing eulogy to her deceased lover's family, despite his wife sitting in the front row. Among others, everyone in the cast has a chance to sport something sparkly and unleash their inner crazy at some point or another.
All together, the cast is fun to see slip in and out of accents, play off each other in wild misunderstandings, and make funny faces while their characters are lost in thought. The many set-ups and scenarios of the sketches written by Nina Childs are witty and fresh, taking humorous turns and using technical additions such as videos and music to bring them to life. Her comedy is rooted in truth, some of it a little too close for comfort, especially when deceased loved ones come back as clones, just as bitter and rude as the day they left.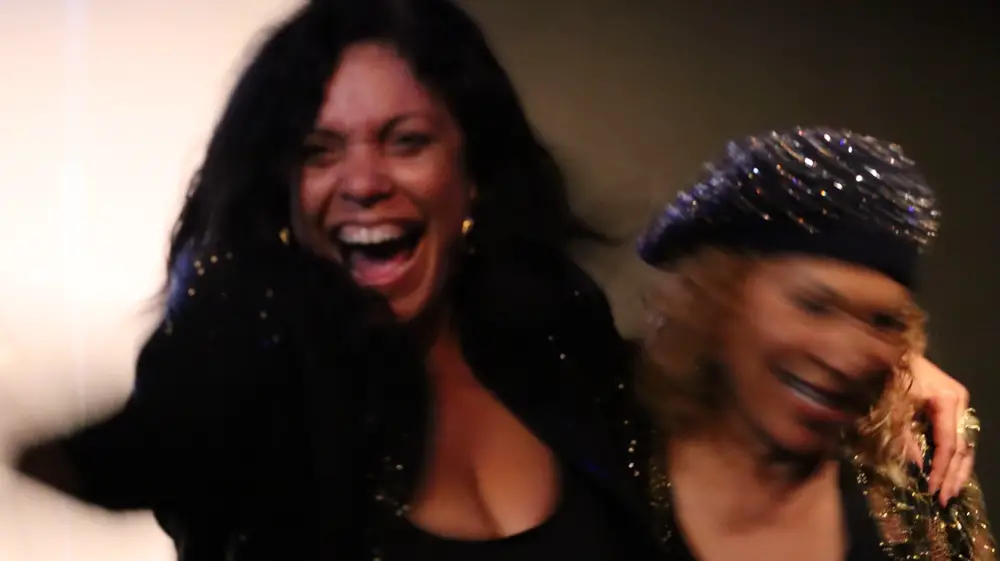 While the show itself is fun and entertaining, there were a few spaces of dead air between lines, and the pace felt a little slow for the comedy thrill-ride it sets out to be. That being said, the energetic music and playful nature of the late-night comedy lends itself to some "live" mistakes now and again, but doesn't distract from the overall enjoyment of the piece.
Minimal in set design, Happy Hour's ability to transform the space quickly and with very few props and set pieces is a testament to the actors, director/creator, and the behind-the-curtain crew who switch between scenes quickly, setting the stage from the moments the lights come up to give you an idea of where and what the next scene will be about within seconds. This is especially impressive when you realize just how many different sketches there are in just a one-hour play.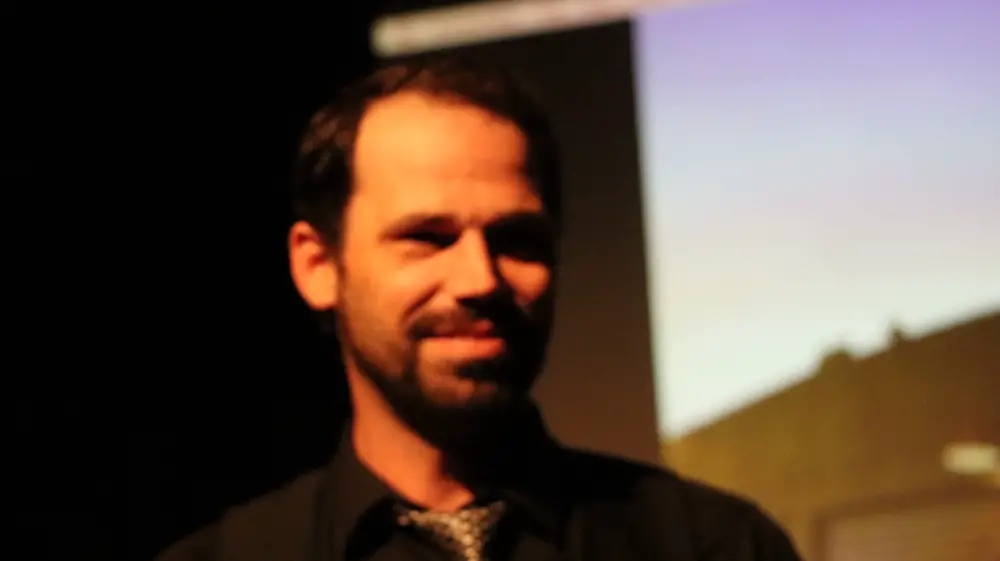 Happy Hour is a feel-good piece that dazzles its audience with comedic gold. Boasting a cast of actors who aren't afraid to get silly, and outrageous skits that are entertaining to watch unravel, Happy Hour is certainly worth staying up for.
Find out more information on Happy Hour here and on NCP's website. Keep up to date with all of our Hollywood Fringe Festival 2019 coverage here. Follow our Event Guide for more news and reviews throughout the year.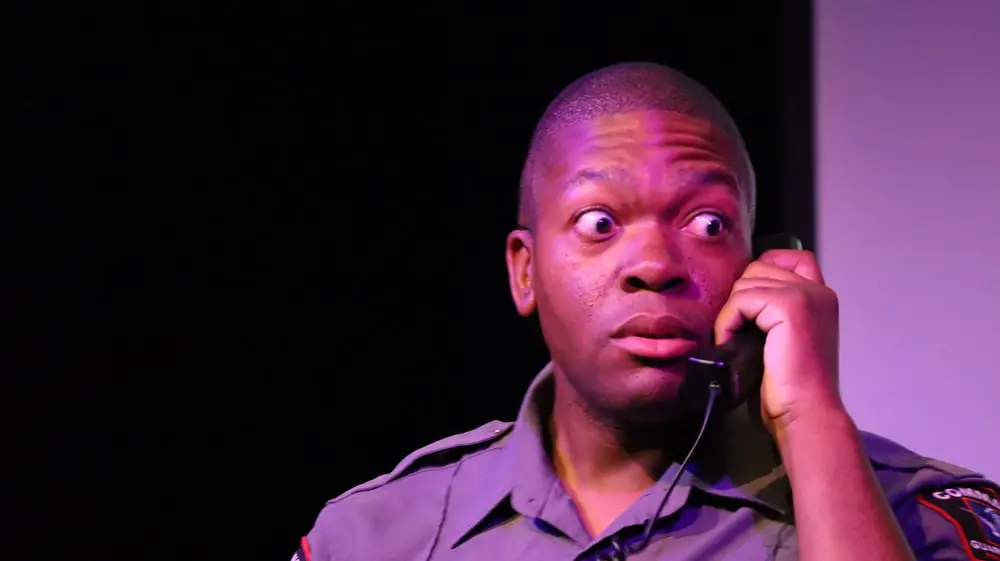 ---