The year is 1927. The world is nine years removed from The Great War, and two years away from The Great Crash on Wall Street. Prohibition and organized crime are prominent, and the Yankees are earning the nickname "Murderer's Row" on their way to assembling the greatest roster in league history. Jazz music fills the airwaves, and animation shorts could be found on the silver screen. And for at least one night, a sampling of artists and visionaries of their time lived in a single urban apartment building, and you've been handed the keys to freely explore the halls of Into the Mist.
Into the Mist is an online immersive event created by Evenston, Illinois's Studio5 and Emmy award-winning composer Steve Rashid. As an accomplished artist in many jazz-adjacent projects, Rashid's passions are imprinted onto the experience, with emphasis on creating a universe filled with art and talent appropriate for reviving the Roaring Twenties. Guests can expect an experience to last roughly ninety minutes, split between the interactive experience and live concert by The Cellar Boys, a period-appropriate five-piece band.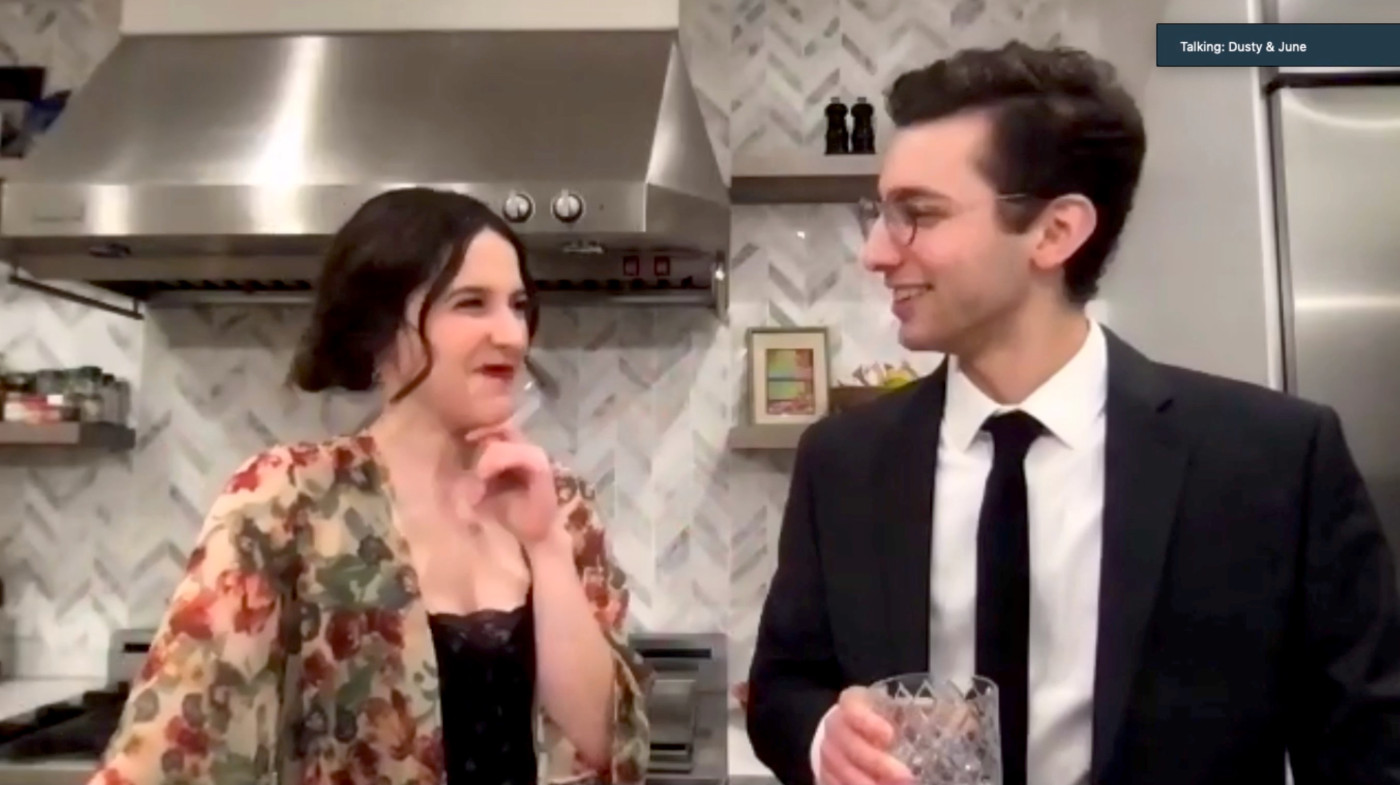 The portal to the bygone era opens through a browser animation with clickable routes to different adventures. Much like a digital I Spy book, explorers will have to be keen-eyed to find all of the clickable options that will lead to the next room. Most doors are clickable and will lead to encounters with the various residents of the building, but clicking upon certain windows and secret panels may lead further off the beaten path. There are largely two types of experiences that a room may hold: a voyeuristic live feed with no interactivity, such as watching F Scott Fitzgerald read his latest manuscript, or an interactive video call through embedded Zoom links. Unlike other virtual experiences that support hundreds of guests at one time, such as Amazon's "Welcome to the Blumhouse" or Darren Lynn Bousman's "One Day Die," Into the Mist does not utilize a proprietary video-calling system, which is mostly for the best; the Zoom-based video was crisp and clear and opening a new window was minimally distracting.
Users are cautioned multiple times before the time-traveling journey begins that it is impossible to see and experience every part of Into the Mist in a single viewing. The guidance is to not even attempt to do so, and instead Into the Mist encourages guests to immerse themselves in whatever piques their curiosity. Sage advice for most choose-your-own-adventure tales, and especially so for Into the Mist. The exceptional strength of the production is the breadth of experiences available; with such a large cast, there's something to fascinate everyone.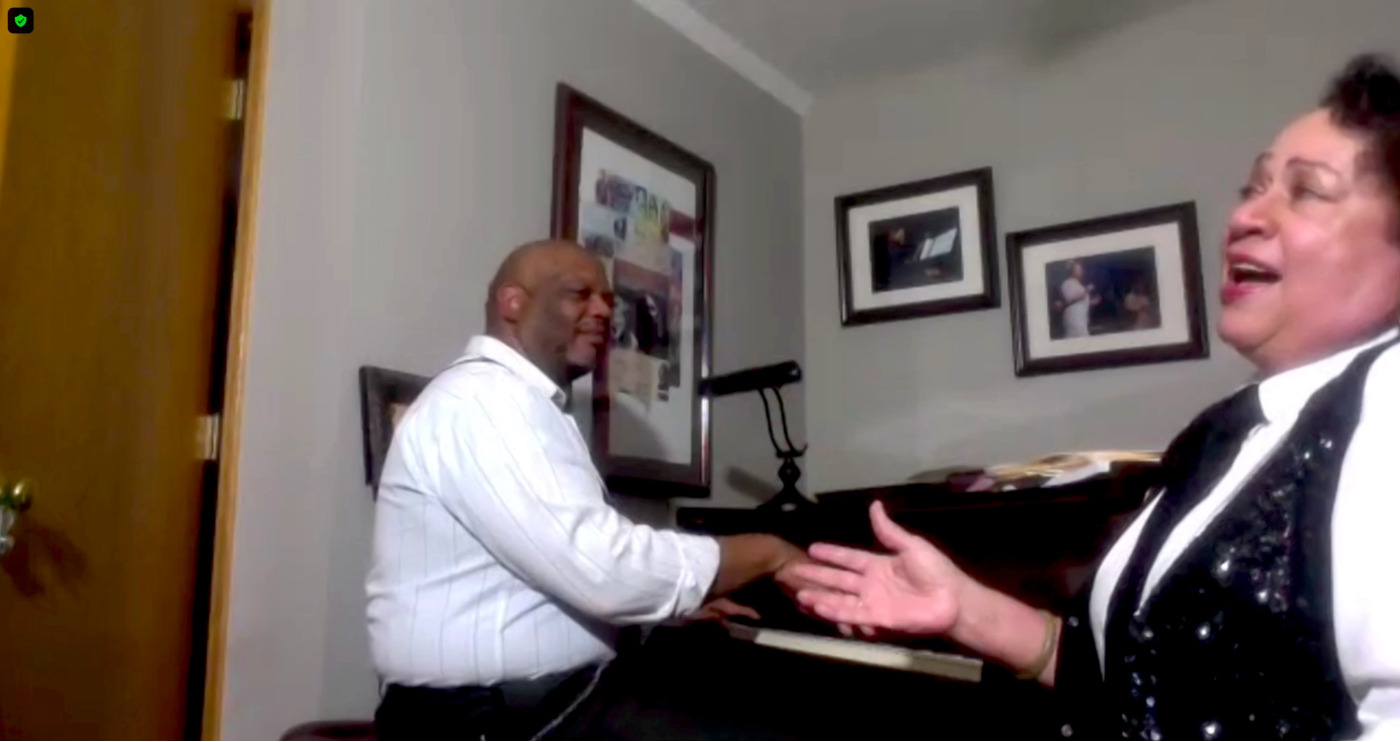 Wandering the hallways of the labyrinthine apartment building, guests will cross paths with fabulous musicians, magicians, dancers, and artists – all practicing their art in the fashion of what would have been cutting edge in 1927. One could spend the night learning about the art of early animation from "The Artist" (played by Ron Crawford), or tapping their toes along with some ragtime and jazz from Mardra and Reggie Thomas. Struggling actors Dusty and June (Daniel Rashid and Reilly Anspaugh) provide great comedic relief with some interactive improv, and Jay Lee astounds with some narrative-based, close-up magic. For participants who like to be a bit more involved, all are welcome to play a rousing game of "Know Your Onions" with Mia Weinberger; answer the three trivia questions correctly to win some valuable information!
One of the more reality-bending design choices of Into the Mist brings non-fictional characters to life to interact with audiences. This is most successful with the inclusion of Miss Josephine Baker (Kim Davis), a noted cabaret dancer of the era that went on to assist the French resistance in World War II and become a civil rights leader in the 1960s. A room merely providing dance lessons from a vedette would have been suitable for the era, but choosing to portray a prominent historical figure before her best-known achievements conveys a sense of being in the presence of greatness to audiences. Kim Davis's portrayal of Baker feels authentic and lively, and maintains accuracy in relation to the era without divulging into her character's future life.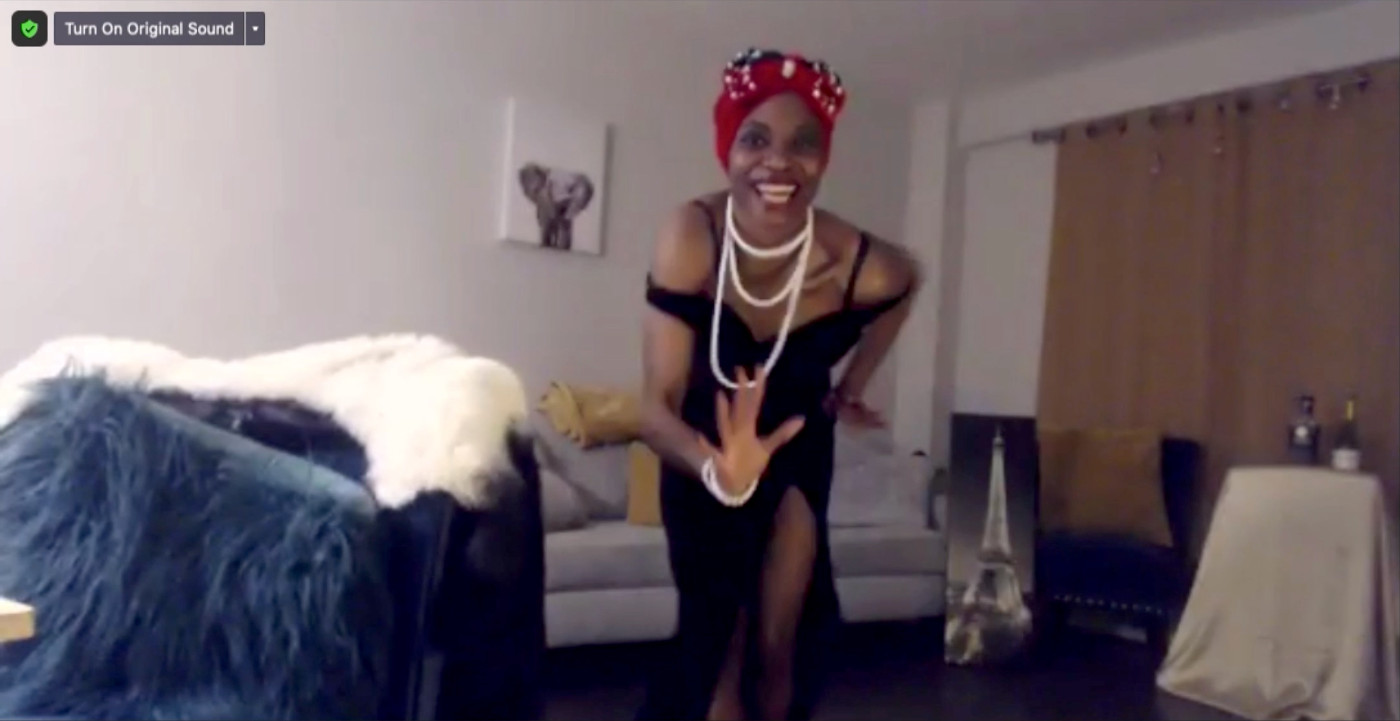 More hands-on activities can be found for those bold enough to click in the more unsightly areas – wall panels, windows and people on the street are all occasionally options. Perhaps there's a puzzle or two to be solved that may offer real-world prizes. Perhaps there's a secret room in the building for those who know the password… Either way, I didn't see nuthin'. Snitches get stitches in 1927, and I ain't no snitch!
Into the Mist is light escapism into a time gone by, brought to a current audience by technology of the modern day. The creative direction and personal execution by all involved display a romanticism for the era that is simply infectious. The musical performances and topical references serve as wonderful world-building beyond the script and are successful in generating a suspension of disbelief surpassing most digital experiences. And with a mind-boggling amount of content and a very reasonable entry cost, Into the Mist is the rare virtual event that warrants a visit and a return.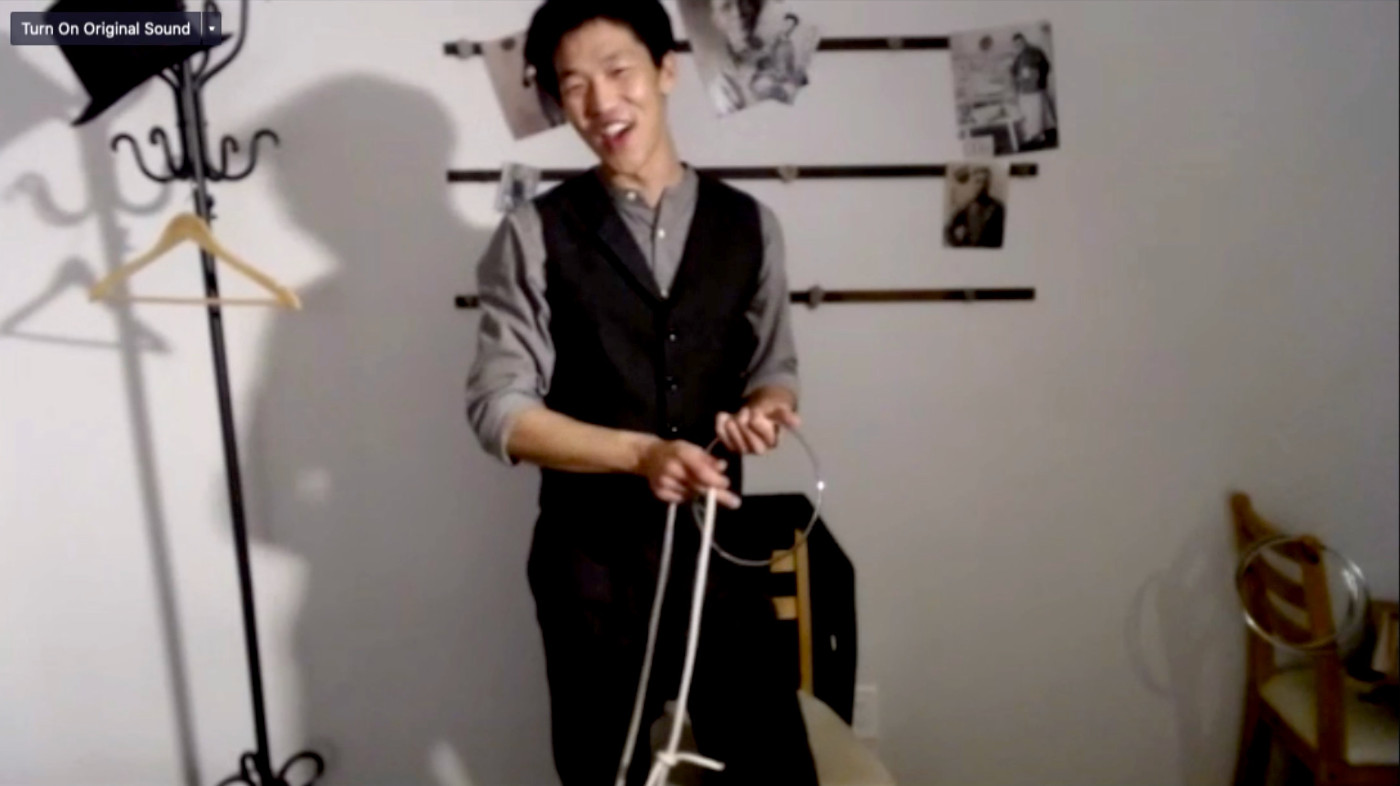 For more information on Into the Mist, check out their Website Website, Facebook or Instagram. To find out about similar immersive experiences, check out our event guide.
---