A Madcap Motel Interview
We've been waiting over a year for its opening, and we are very excited to finally be able to check into the Madcap Motel. With 18 different rooms to explore throughout the 17,000 sq. foot motel, guests will be treated to a 4-D, multi-sensory experience unlike any other. In our Elsewhere at the Madcap Motel interview, we'll find out from creator Paige Solomon what guests can look forward to when the motel officially opens on April 30th.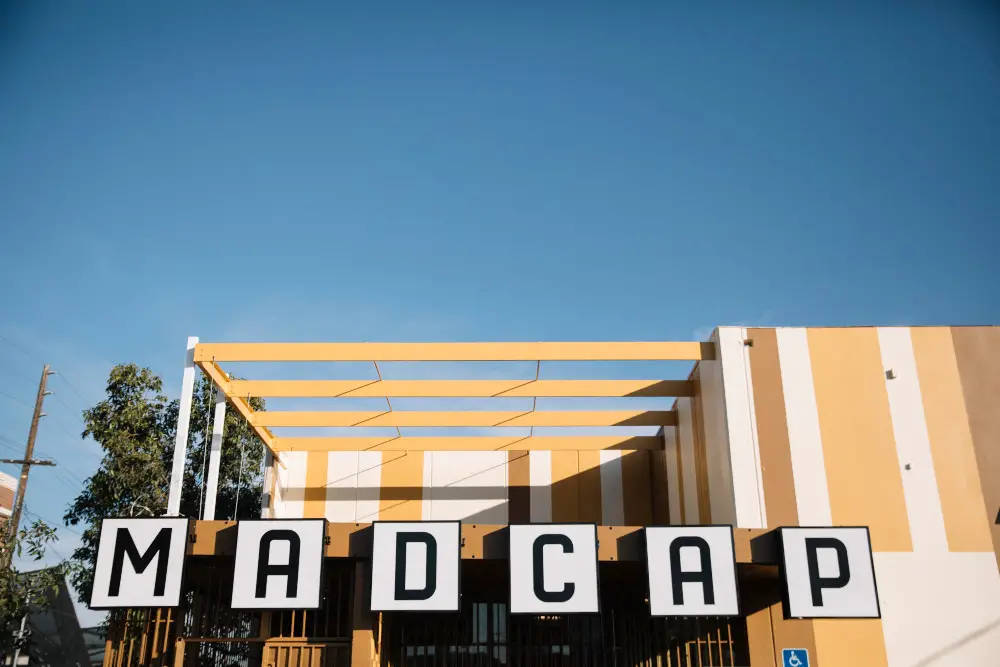 In your own words, what is Elsewhere at the Madcap Motel?
Madcap Motel is an interactive entertainment venue in downtown L.A. Our experience unfolds in a once abandoned, now fully restored, 1960's motel. However, something strange has been happening inside… Guests "check in" before arriving in an alternate dimension known as: ELSEWHERE.
Non storyline version: Madcap Motel is the culmination of our amazing team's dedication and hard work over the past few years to build a bigger, better, and bolder entertainment experience.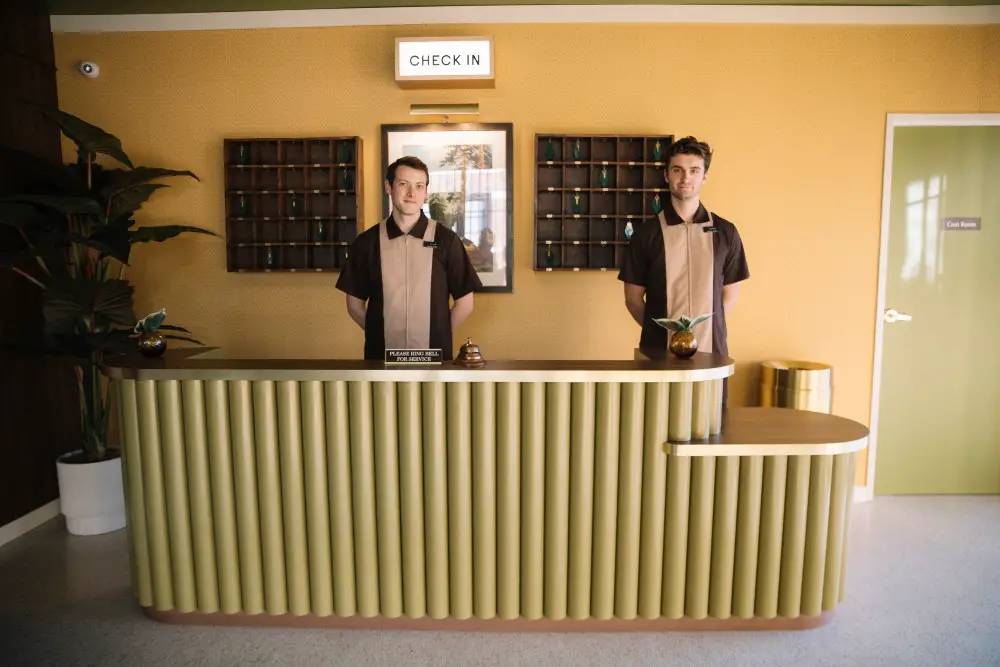 The marketing for Madcap Motel gives off a very '50s sci-fi vibe, which I love. What was your inspiration for Madcap Motel?
Part Beetlejuice, Interstellar, Big Fish. People's everyday life tends to become Groundhog Day so we wanted to create a space where people can play and experience an escape from reality, while having this sense of nostalgia and familiarity.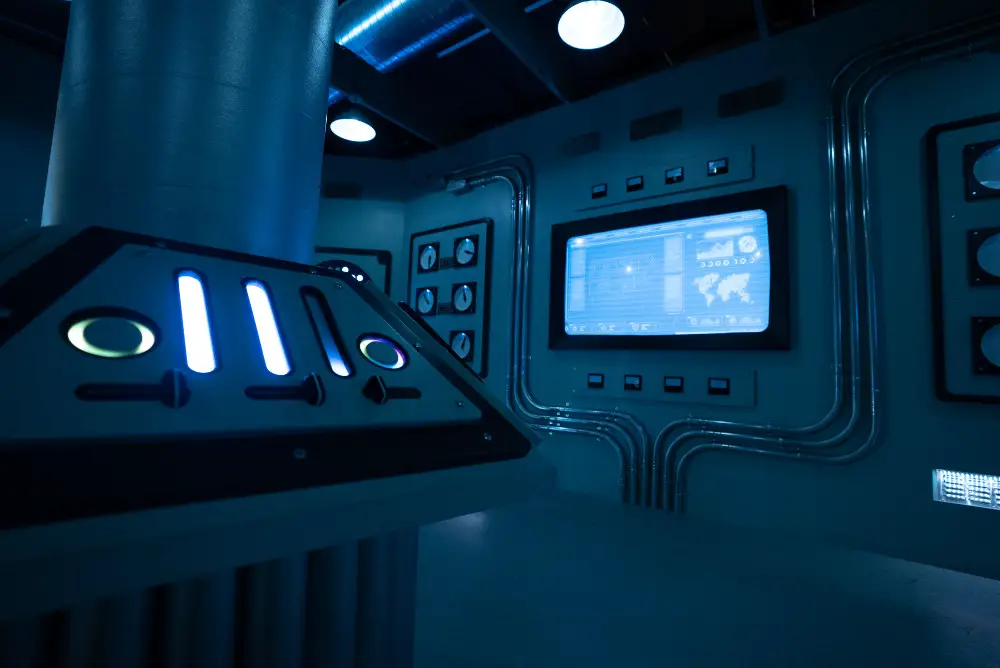 With 18 different rooms to explore, can you tease some other aesthetics, themes, or surprises that guests might stumble upon?
Our first motel room, #433, comes from our guiding principle of making each room 40% interactive, 30% weird, and 30% fun. Each guest goes on a journey, similar to our motelier, J.P. Sando's journey. Some of the rooms are more traditional motel rooms with a wacky twist, while others take motel based objects albeit supersized, cloned, or in new terrains.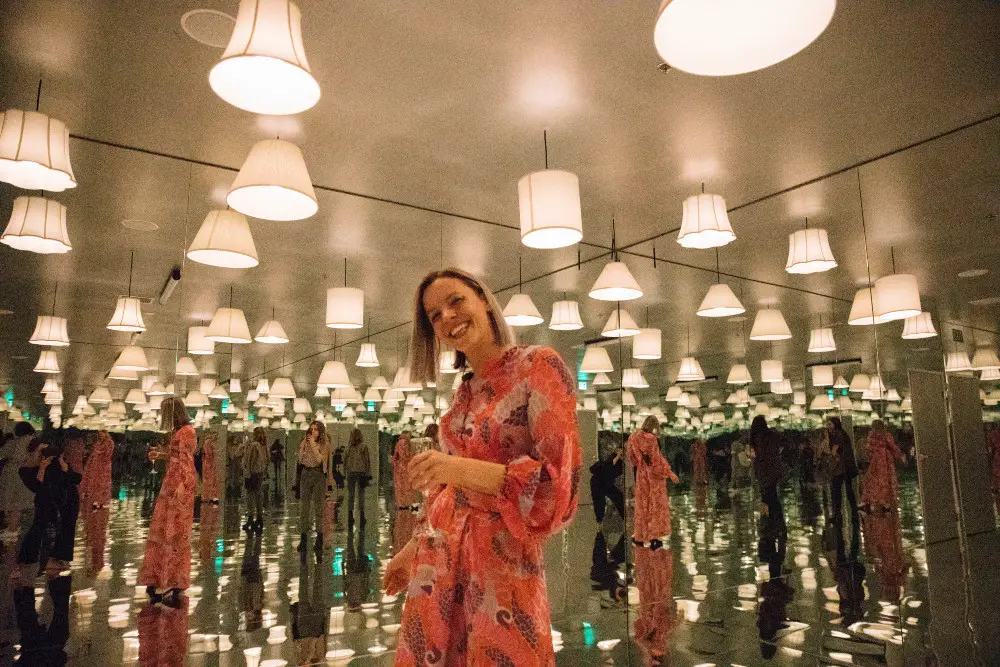 Can you tell us more about the team behind the project? What are their specialties and strengths?
After success with her first experience Dream Machine, Paige decided that instead of hiring outside production companies she wanted to form her own team of expert writers, artists, creators and fabricators under one umbrella. Thus, Good Enough Productions was born. The team consists of 9 full time employees that are highly specialized in writing, marketing, design, lighting, set production, and operations. For their LA venue, Elsewhere at the Madcap Motel, the team additionally employed dozens of local makers and creators during production. Between world building, story telling, production, and marketing, the team is capable of projects at any scale.
Will the guests have any influence on the narrative? How much agency will guests have within the story and experience? What style of immersive experience is it – linear, multi-path, sandbox? The website teases a mystery… are there puzzles that participants can solve within Madcap Motel?
The experience starts off as a linear storytelling experience. However, once guests are transported into Elsewhere, via wormhole travel, the experience becomes more sandbox. Guests can explore behind any numbered motel door and interact with our portal tourists as much or as little as they desire. When guests wish to leave and go back to reality, they are instructed to find door #7 where they enjoy a final performance before being ushered into our motel gift shop.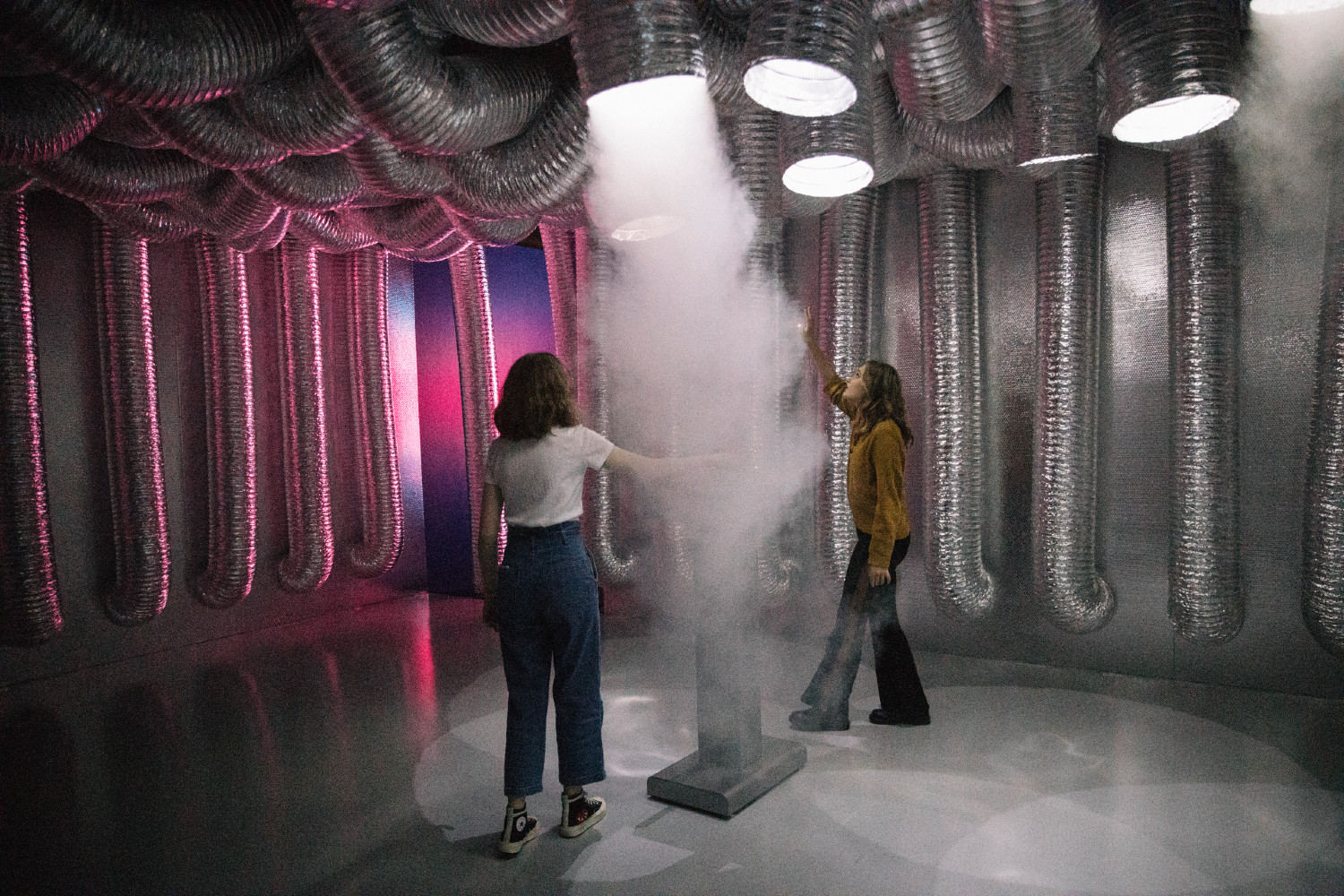 Can you tell us more about the chosen location? How was it selected? What made it the perfect choice for Madcap Motel?
When we first arrived in L.A., we knew we wanted to be in Downtown, Los Angeles. Options were extremely limited due to our sq. ft. desires and budgetary restrictions. We knew that we didn't want to be in a too warehouse-y part of downtown and originally we leased a building closer to the Staples center. A couple months into prepping that space for construction, we were informed by the building department that the building was considered demolished in the '80s and was reconstructed without proper permitting. This left us in a scramble, but it ultimately resulted in us touring new spaces that were not on the market months earlier. The minute we walked into our building in the Arts District, we knew that all our building troubles had been for a reason. The building was significantly better located, single level which helps us tremendously from an operational standpoint, and in the Arts District which felt more aligned with our vision for the experience and our company as a whole.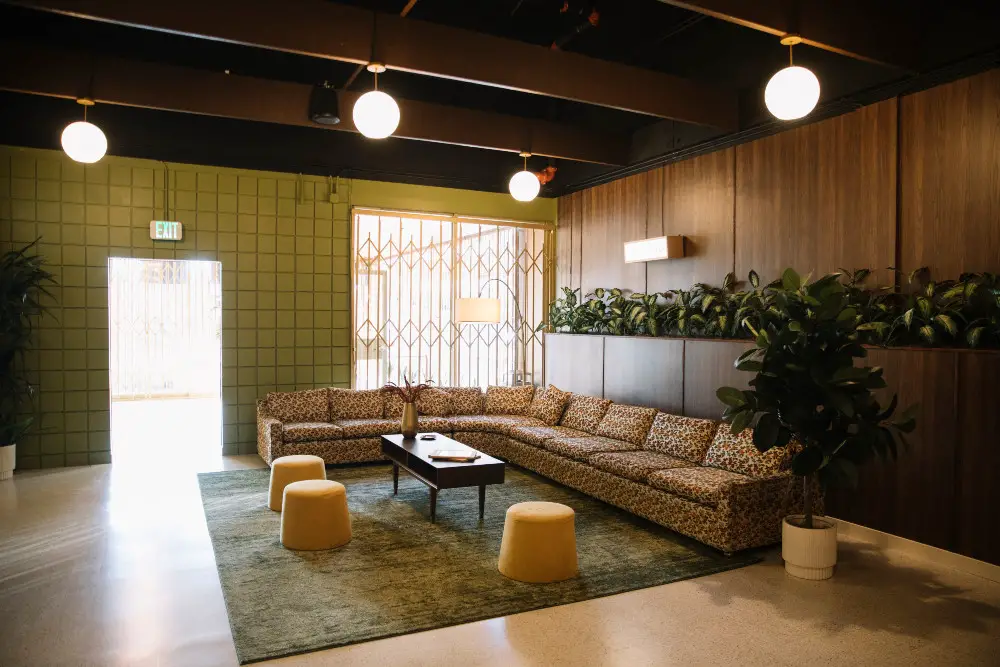 What have been the challenges and biggest rewards so far in crafting the experience? You were supposed to open before the lockdown; what have you had to change (other than safety protocols) for the reopening? Did this extra time offer any other benefits?
Loaded question! The biggest challenge (aside from surviving a global pandemic) was navigating the LADBS and obtaining our change of use. We had to completely renovate the building to allow us to use it as a public venue. This required us to install sprinklers, bathrooms, and an entire new electrical system. This caused us months in delays and hundreds of thousands of dollars. There were times when we didn't see the light at the end of the tunnel. When we finally obtained our proper permitting and passed all inspections, we were shut down a day after opening to our friends and family. We then obviously faced our next challenge: a small business surviving a pandemic with little to no government support. Now that we are allowed to reopen, we had to hire and train over 80 part time employees, as well as update our production after it sat for over a year. Because our experience was always limited capacity with timed ticketing, we haven't had to make too many changes to our layout or overall experience.
This extra time was a good lesson in patience, perseverance, and perspective. When you've worked so hard on something collectively as a team and gone through arguably the hardest thing our company will ever face, it brings everyone closer together. We also aren't sweating the small stuff anymore. We are confident in what we built, our capabilities, and the joy we are bringing to our guests. Now it's just time to keep our heads down and keep fighting to make this dream a reality.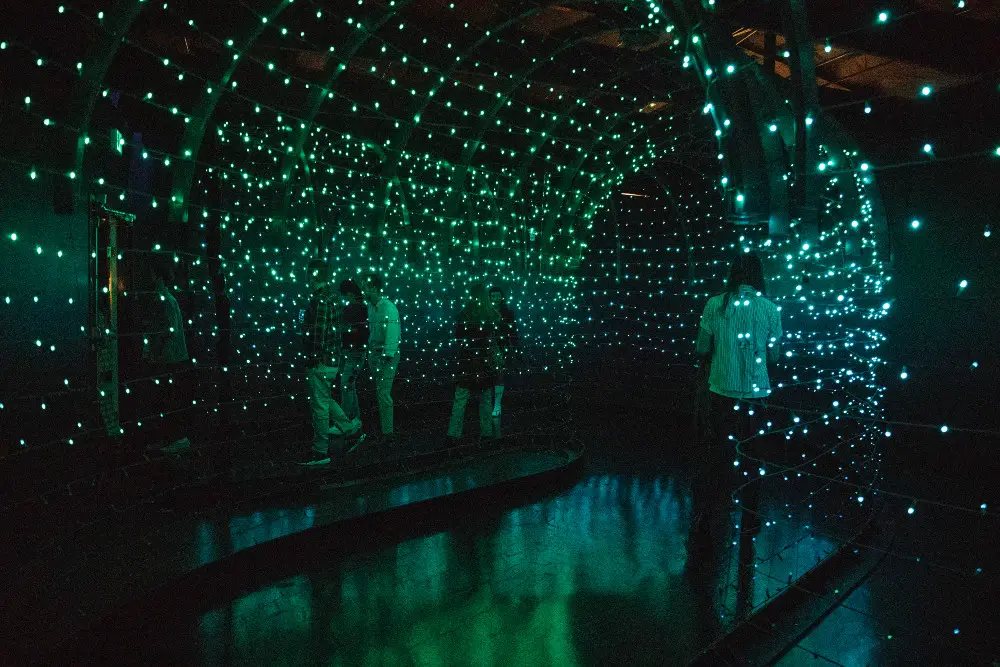 What are you most excited for guests to experience within Madcap Motel?
This past year was so hard on all of us to varying degrees. We are most excited to allow our guests the opportunity to escape reality and play. Knowing we are providing a safe and fun experience outside their homes means more to us today than it ever did before.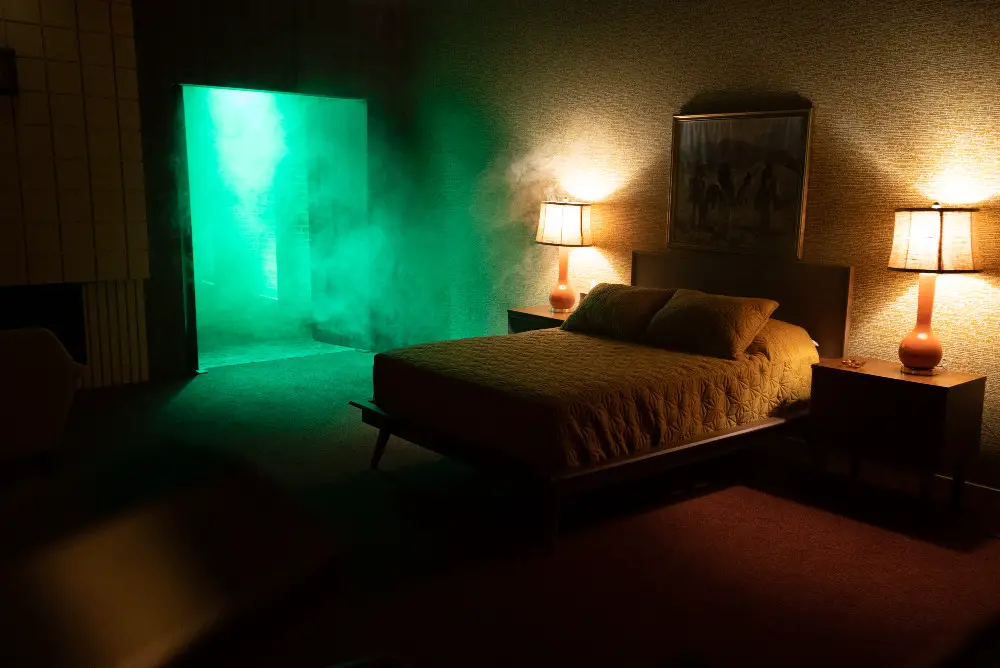 What do you want guests to leave feeling?
A sense of wonder. A sense of happiness. The feeling of play and imagination in a world that doesn't allow adults the opportunity to do that very often.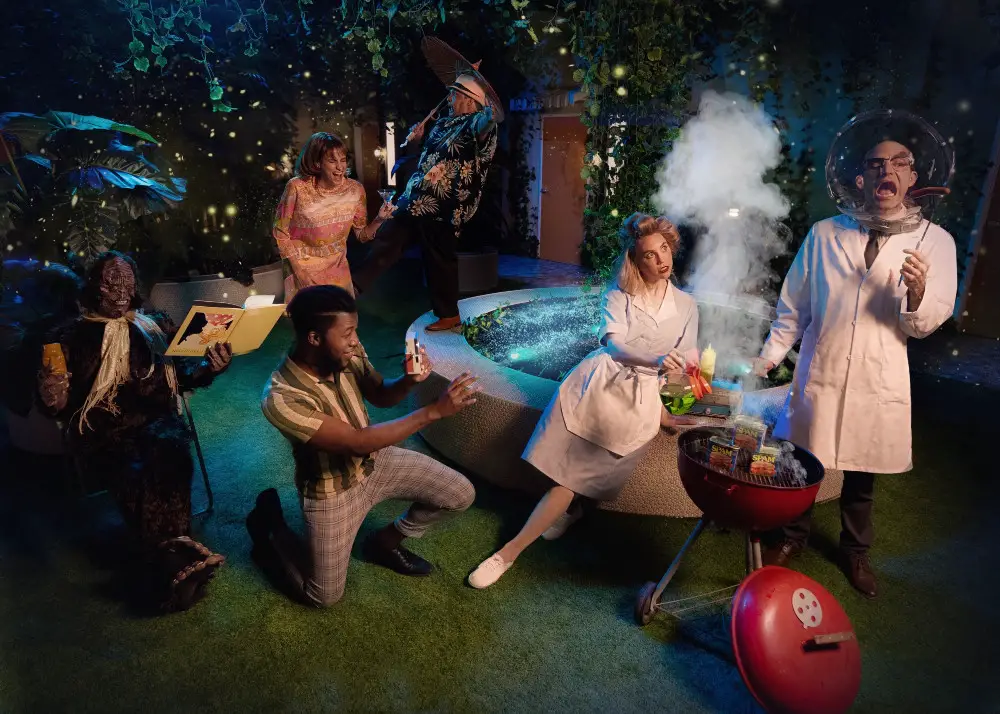 Find out more about Elsewhere at the Madcap Motel on their website, Instagram, Facebook, Twitter, or TikTok. Purchase tickets HERE. Or learn more about Immersed here.
We hope you enjoyed this Madcap Motel interview. If you did, continue on to read our review.
---