A kind man dressed in a beanie and flannel sits in front of his computer screen. Odd knick-knacks adorn the shelves behind him. "Who believes in ghosts?" he asks those watching him. A few raise their hands. "Now, who's a skeptic?" A few more raise their hands. "Well, tonight, I am telling you a true story about a house my family lived in for two years before I was born." He looks deep into the camera and continues, "I am a member of a family who lived in a house that was undeniably haunted."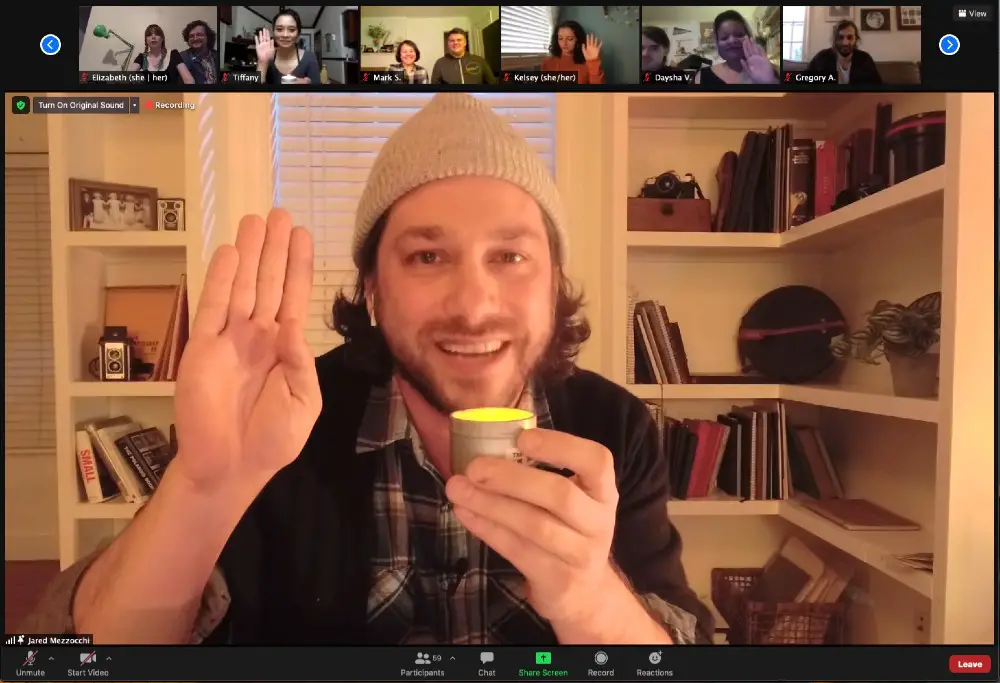 Someone Else's House is a true paranormal story coming from Obie Award-winning multimedia artist Jared Mezzocchi, directed by Margot Bordelon, and in conjunction with Geffen Stayhouse. This immersive experience takes place over Zoom and invites up to forty households to listen to Mezzocchi tell his ghost story. Yet, reminiscent of other stay-at-home horror experiences like One Day Die, Someone Else's House sends you a mysterious package that is not to be opened until the show begins. This element helps set the scene and provides a few households the opportunity to interact with the experience itself. It is a horror story, and a well-told one at that, with some truly frightening special effects and details that only increase the dread until an incredible finale.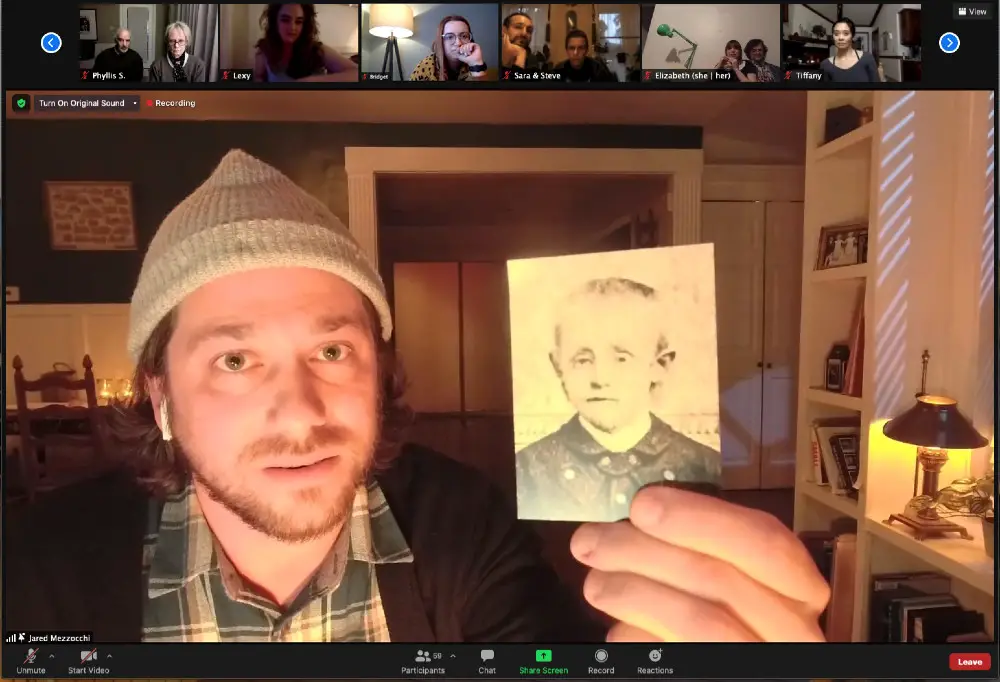 The strongest selling point to me is the fact that Someone Else's House is a true story. While the events that happen during the experience itself may add some embellishment and theatrical effects, the history that Mezzocchi goes over is authentic. I found myself googling some of the history after the show just to learn more about the house and the previous tenants (and yes, it's all easily found online). Yet, for those who don't want to google, Mezzocchi provides numerous pictures, floor plans, newspaper clippings, and more to lend an air of authenticity to his story. In this regard, the experience felt most akin to Obaken's Introducing Japanese Ghost Paintings with Occult Nerds, which had guests exploring a haunted house after a ghost is released from a real haunted painting.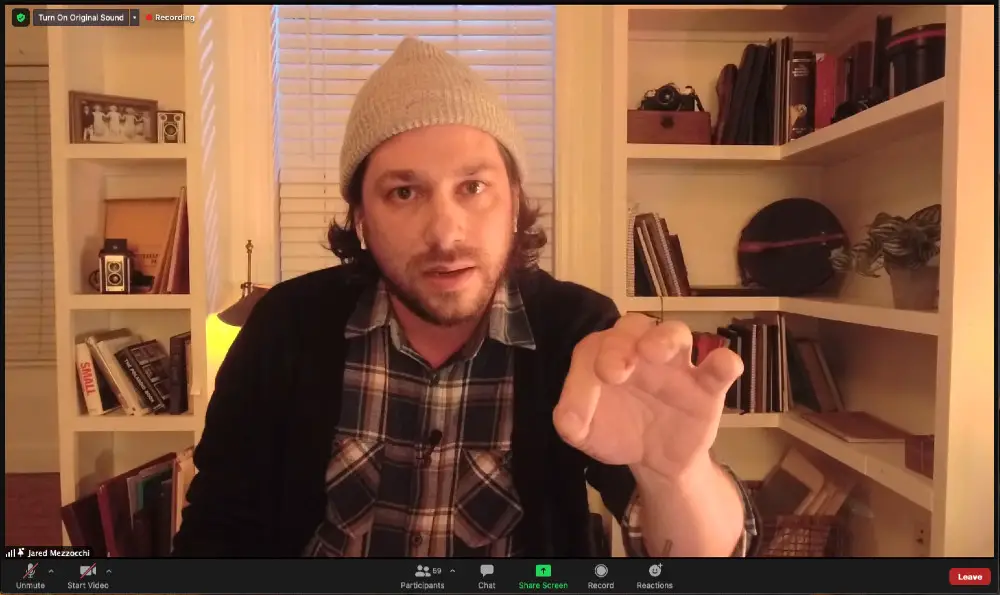 Someone Else's House is a spoken word story with some artifacts used expertly to increase the veracity of Mezzocchi's claims. He inter-splices old family pictures, google map tours of the area, and other surprises to help orient audiences. Further, he even includes audio from his own mother, letting her tell her part of the story in her own words. It's these elements that elevate the experience and make it feel much more like a living, breathing experience than just a story.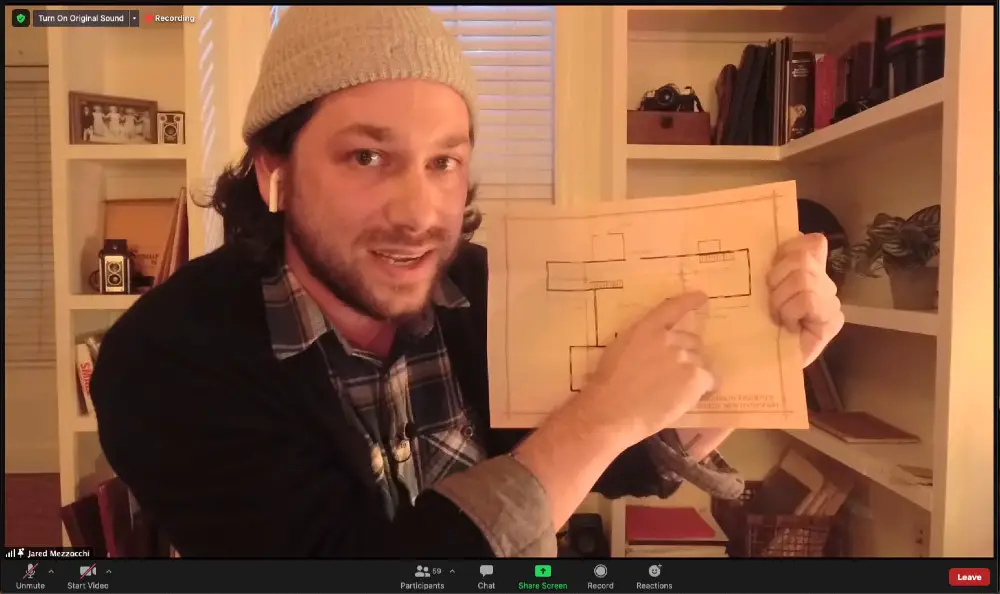 Yet, even if it was, Mezzocchi is a pleasure to listen to. He is dynamic in his presentation, elevating his volume and increasing his pace at all the right points to add tension and dread. The fear on his face is real and contagious, ensuring the audience feels the story as he relives it. But more so, it's his kindness and humor that allows audiences to connect and relate to him at the start. This is a man who's trying to uncover a mystery about a house that he never lived in (his family moved out before he was born). Yet, the research into this house's past gave him a connection to his family and a puzzle to solve that I think we all needed during this recent pandemic.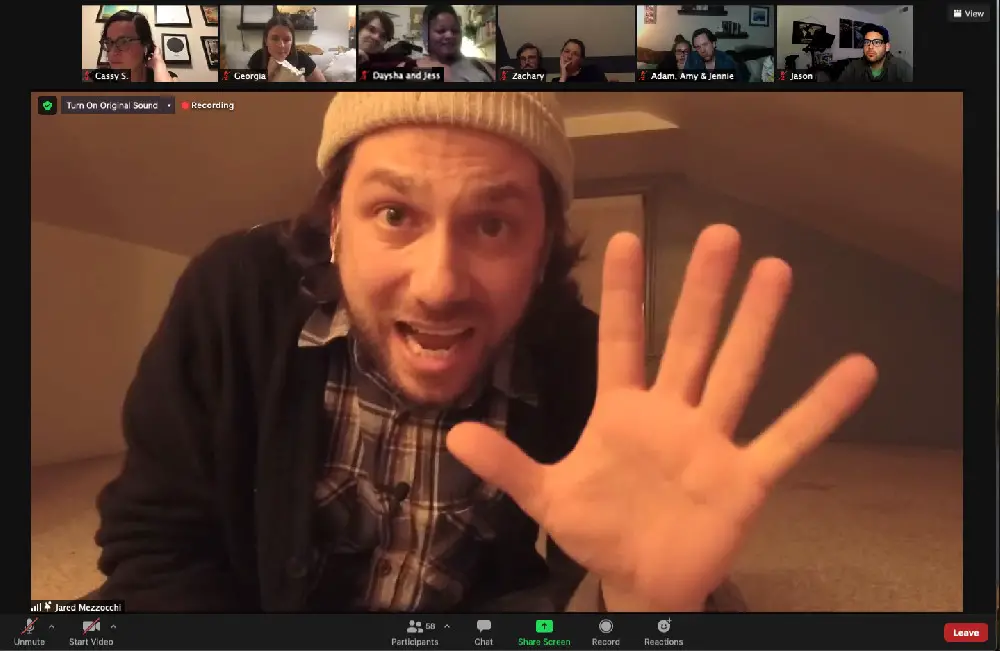 Like any good horror movie watched at home, Someone Else's House is best experienced in the dark, with only candlelight to illuminate your surroundings. If you're distracted or have all the lights on, this story may not scare you. But if you follow instructions and turn off the lights, you will start to feel the hairs on the back of your neck stand up, and you may feel chills as you listen.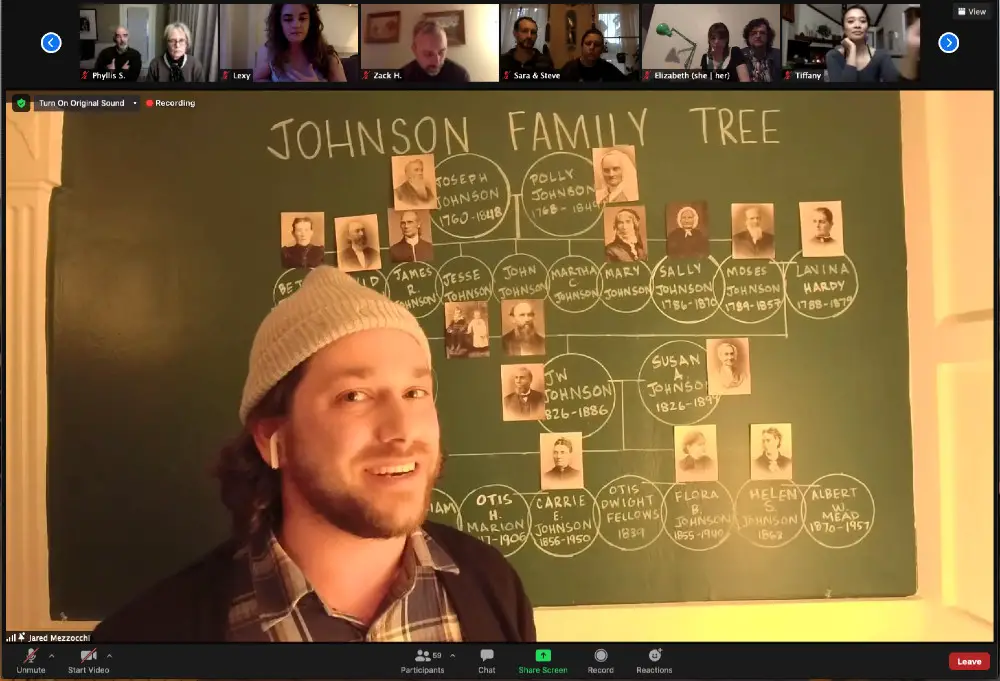 The horror is derived from video glitches, movement in the background, flickering lights, dynamic volume changes in the storytelling, and other surprises I won't spoil. While the experience begins as a history lesson, and while it may bore some, this build-up is needed for a few key reveals, and to set the stage. Personally, I felt there was a little too much focus on the Johnson family tree, and only some members actually had narrative payoff, but this section was a key moment of audience interaction, so I understand its inclusion.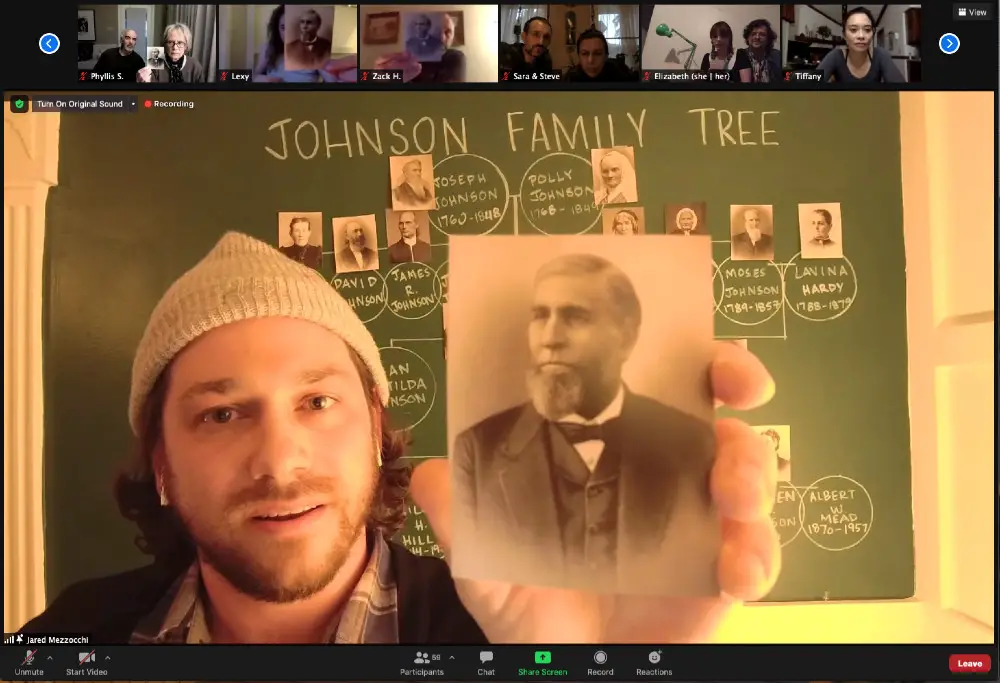 Ultimately, Someone Else's House was a strong step into the horror genre for the Geffen Stayhouse. It was a perfect example of horror done right over Zoom. It set an atmosphere, it built dread, and it ended incredibly. Further, it took a real story and brought it to life for others to experience. I recommend this to any fans of The Blair Witch Project, The Conjuring films, or Obaken's immersive ghost stories. Do yourself a favor, and be careful next time you're moving into someone else's house.
Find out more about Geffen Stayhouse and Someone Else's House. Find out more about Immersed here.
---