"Are you enjoying the evening so far?" the man asks as he invites my companion and me to sit across the table from him. The table is carefully adorned with candles, vases filled with flower petals, and a deck of Tarot cards. The smell of incense fills the room.
"Giles and Beatrix throw a lovely party and they've hired me to work this soirée. A touch of the mystical always adds some excitement, don't you find? Are either of you looking for love?"
I mumble something about merely looking for an escape from loneliness.
"Well, love is always looking for you, in some form or another."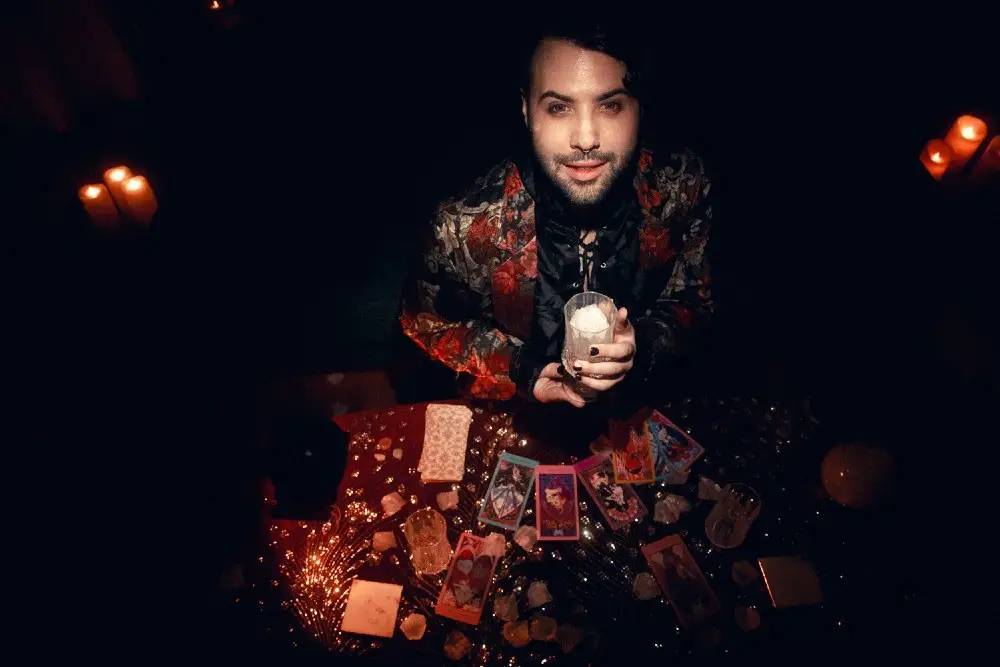 Lonely Hearts: The Sweethearts Soirée is the third annual Lonely Hearts production by Chicago immersive veterans Birch House. These Lonely Hearts shows are smaller and more intimate in nature than Birch House's more ambitious productions like 2019's The Ode at Pint's End, but The Sweethearts Soirée is deserving of just as much attention.
The Sweethearts Soirée invites ten guests at a time to a Chicago apartment to celebrate the one year anniversary of Julia's "not-wedding." Instead of tying the knot in 2019's Lonely Hearts, Julia called the whole thing off at the last minute. Now her friends, Giles and Beatrix, are throwing a party with the hope of sparking romance in Julia's life once again.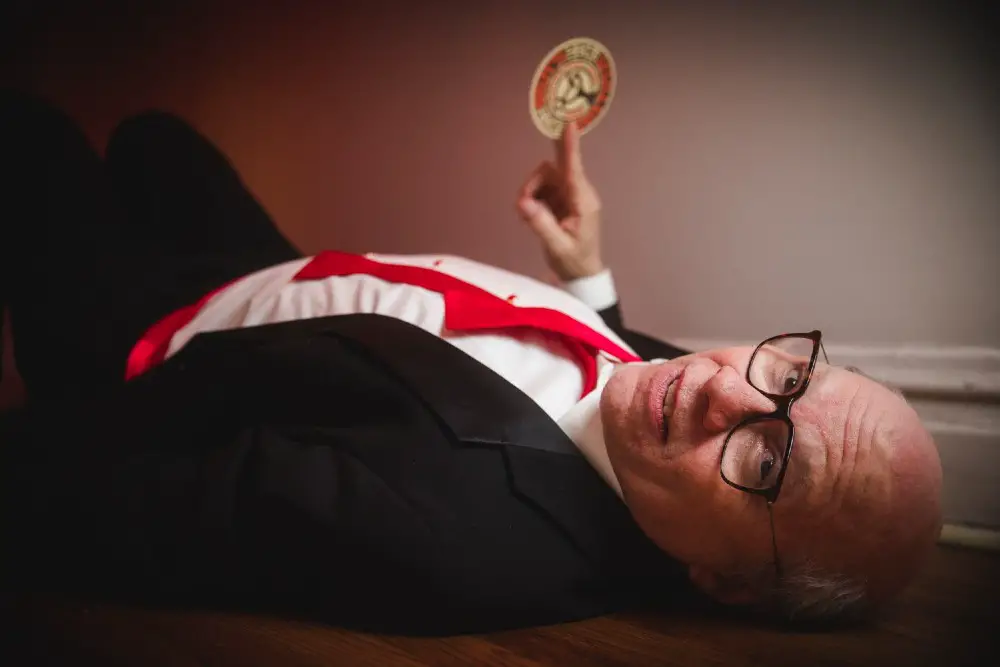 Over the course of an hour, guests get to mix and mingle with Julia and her eclectic assortment of friends and party entertainers. This is not an open-world, free-roaming experience; guests are guided from interaction to interaction. There are five highly interactive scenes spaced throughout the apartment. Guests are either sent off by themselves or with one other companion. Each scene introduces a charming new character pondering about different facets of love and loneliness.
Jubilus the mystic, played with incredible charisma by Quinn Leary, guides guests through a ritual of self-love and acceptance, reminding that love is more than just romance. Adora (Kristen Alesia), the alchemist who defies basic labels like "witch" or "love doctor," delights as she guides guests through deep self-reflection to create a personalized love potion. Olive the puppet (Isabella Coelho) and bartender Mr. Rigby (Dean Corrin) both have questions and concerns about the love in their lives and need guests to help them talk through their problems.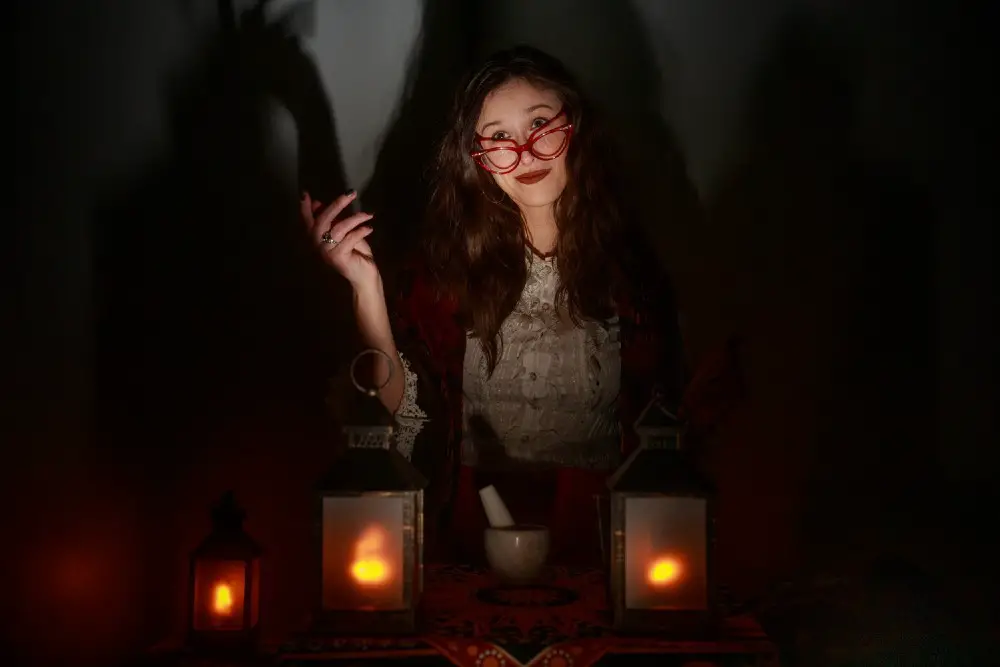 While all of these character interactions were charming and thoughtful, Julia is still the star of the show. Birch House veteran Christina Renee Jones brings a level of much-needed emotional nuance to Julia as she struggles to make sense of her complicated feelings. Standing around in her kitchen snacking on freshly baked mozzarella sticks gives guests the opportunity to hear her side of the story. Her fear of commitment, the pressure from Giles and Beatrix, and the love she does feel for her boyfriend all mix together in one overwhelming concoction. One can hardly blame her for locking herself in the kitchen with a bottle of wine while her guests party all night long.
The strength of Lonely Hearts: The Sweethearts Soirée lies in the delightful characters and the high degree of interaction with them. Each interaction examines love, companionship, and intimacy through a unique lens, disassembling, examining, and reassembling the way we think about our own need to experience love. Love can be a romantic feeling, but it can also be found in a community of like-minded people, and, maybe, even from ourselves.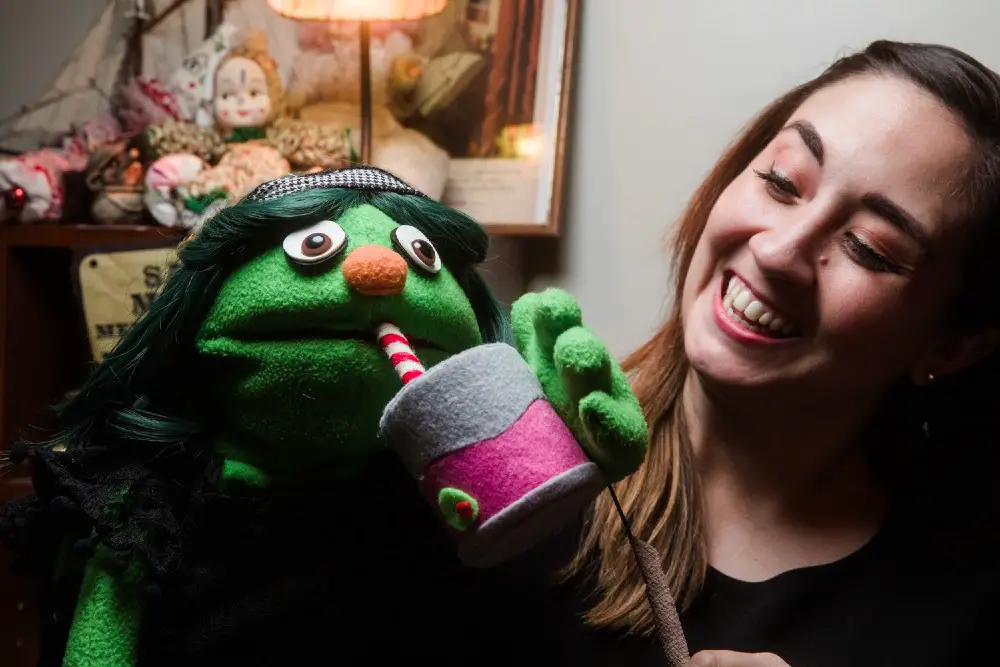 While these ideas are important and the way Birch House approached them was interesting, as a whole the show needed a stronger thread to tie it together. The festival of five scenes within the context of Julia's party are bookended by more narratively focused moments introducing and resolving Julia's problems. However, the scenes themselves, while delightful, often felt more like philosophical therapy with quirky characters than believable moments set within this world. This problem was exacerbated, once or twice, when a member of the cast had to consult a notebook in front of me to find out which character I was to meet next. As a result, the immersive illusion of being at a real party deteriorated and left the interactions feeling more contrived than natural.
Still, I was a little sad when the time came to say goodbye to Julia and her friends. I would have loved to chat with them all just a little longer while enjoying the delicious cocktails provided by Giles and Beatrix. Nitpicks aside, Lonely Hearts: The Sweethearts Soirée was a beautiful meditation on the human need to feel love. I laughed, I cried, and I didn't want it to end. As I left the apartment, surrounded by friends, my heart was full, and I certainly felt anything but lonely.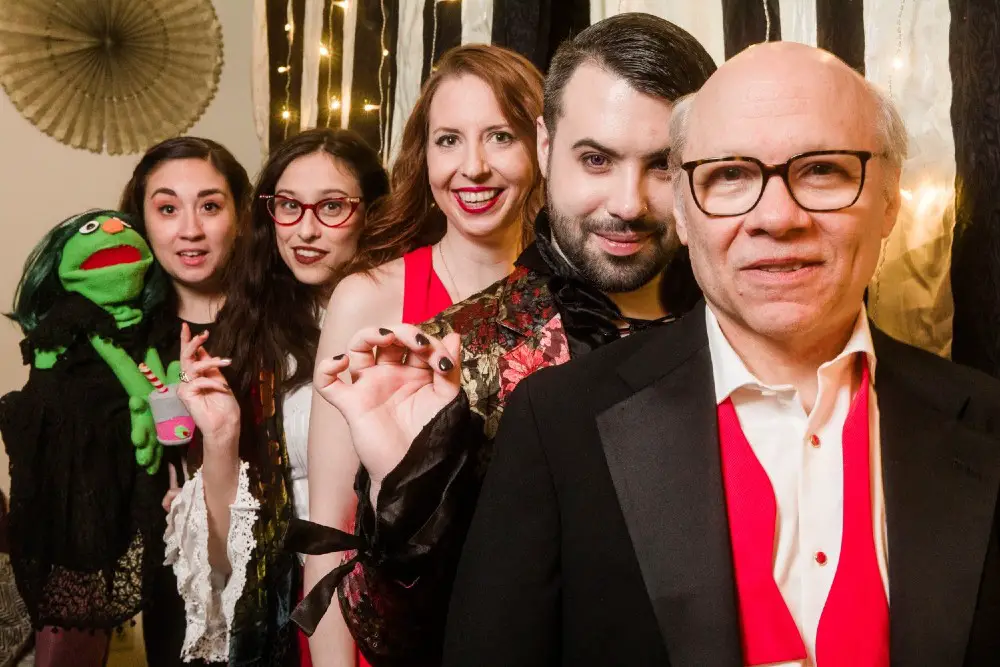 Lonely Hearts: The Sweethearts Soirée has concluded its run, but you can keep up with Birch House on their website, Instagram, and Facebook page.
All photography by Steven Townshend.
---