Her skirt is a white river, flowing down the staircase. The loose fabric tangles beneath her, and the woman screams as she tumbles into the wooden step. Scrambling to her feet, she reaches the top, and tries doorway after doorway – one locked, one a kill chamber, one leading to a dead end – and cannot find the way out of the labyrinthine murder castle. Her pursuer reaches the top of the stairs; her panicked breathing quickens with the ominous music – she is trapped. The man grabs her as easily as a quivering leaf in the wind. With the musical crescendo, the man brings down his weapon on the woman's head, bludgeoning her over and over…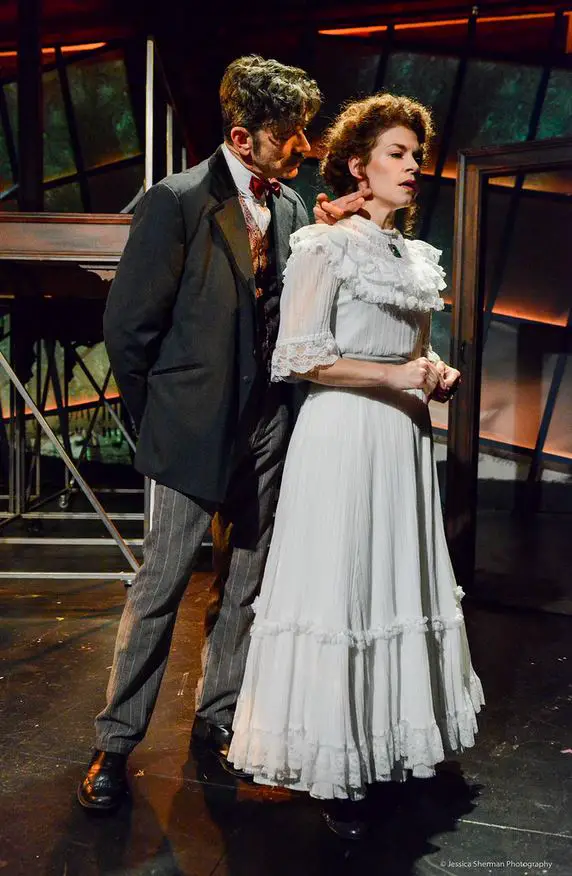 Now playing at the Broadwater Main Stage, the world premiere of Deadly marks the start of Sacred Fools' 23rd season. The traditional stage musical, directed by Jaime Robledo and written by Vanessa Claire Stewart, traces the story of the famous 1893 Chicago serial killer H. H. Holmes, his murder spree, and his ultimate downfall. Intricately alternating between two timelines – Holmes' interview and confession once captured, and the flashbacks of the events in question – Deadly does not make Holmes the hero, but focuses on the female victims of his crimes and their point of views, their stories relevant and resonating today.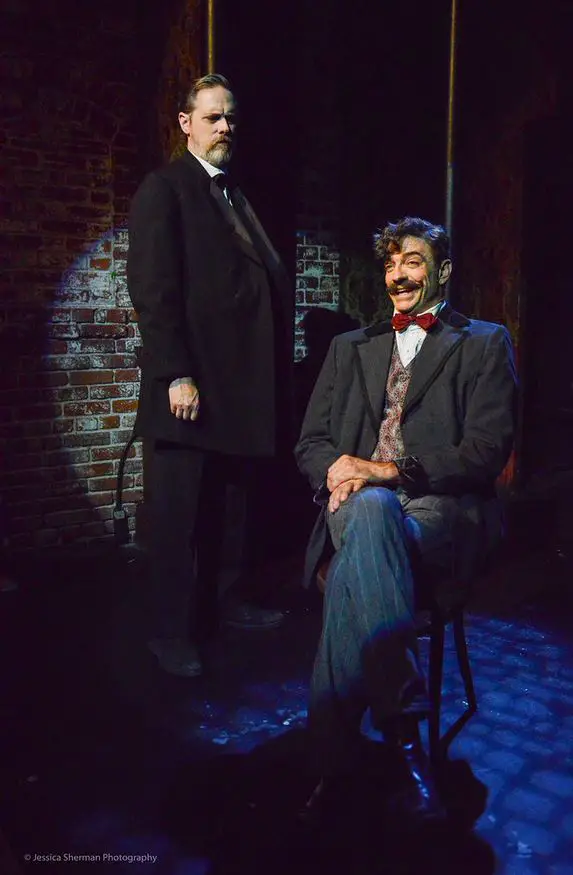 Despite taking place in 1893, Deadly's narrative echoes loudly in today's political and social climate. H. H. Holmes, a seemingly successful businessman, preys upon adventurous and intelligent women, even going so far as to state that with his status, he can do anything to them, whenever he wants. He exploits his victims with the sexist mindset that spirited women should be punished, silenced, and forgotten. While, in life, his victims' voices were never heard, as ghosts they speak as one and demand to be avenged. They take a stand for injustice, raising their voices together for their bodies to be found. This idea of ghosts (metaphorical or physical) coming back to haunt someone is especially prevalent in the current #metoo movement, during which women band together to shine a light on their predators. Along with the ghosts in Deadly, the women of today demand to be heard and believed – no longer tolerating or staying silent when being taken advantage of.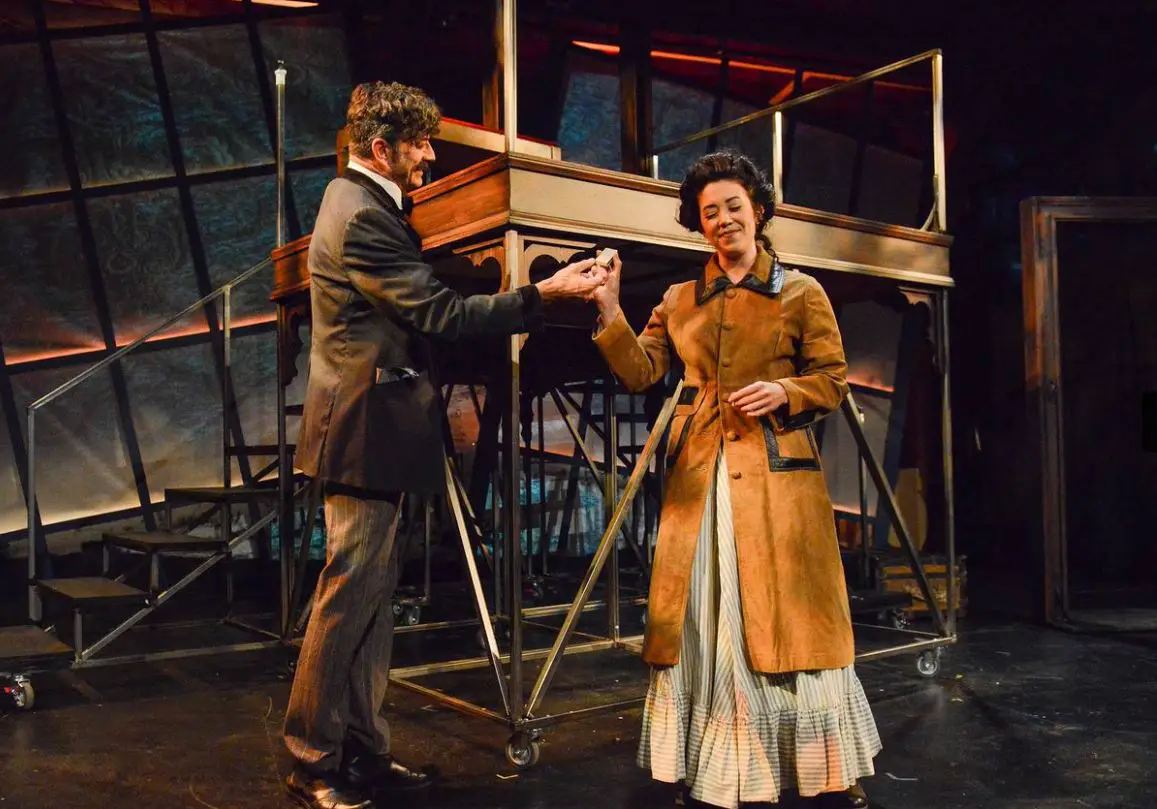 Deadly, while a proscenium piece, is nonetheless transportive with its clever and impressive staging. The moving set pieces are intricately designed to transform into the various rooms and kill chambers within Holmes' hotel. The staircases can lead to a second-floor hotel room, or they can lead to nowhere, trapping Holmes' victims like rats in a maze. One door frame serves as different macabre modes of murder – one minute the frame represents a furnace, and once rotated it represents a gas chamber. Andrew Schmedake's lighting design accentuates the different locales – burning reds for the furnace, misty greens for the poisonous gas – and Corwin Evans' video projections embellish the gore, such as the silhouette of a noose, or flowing blood down the back wall of the stage.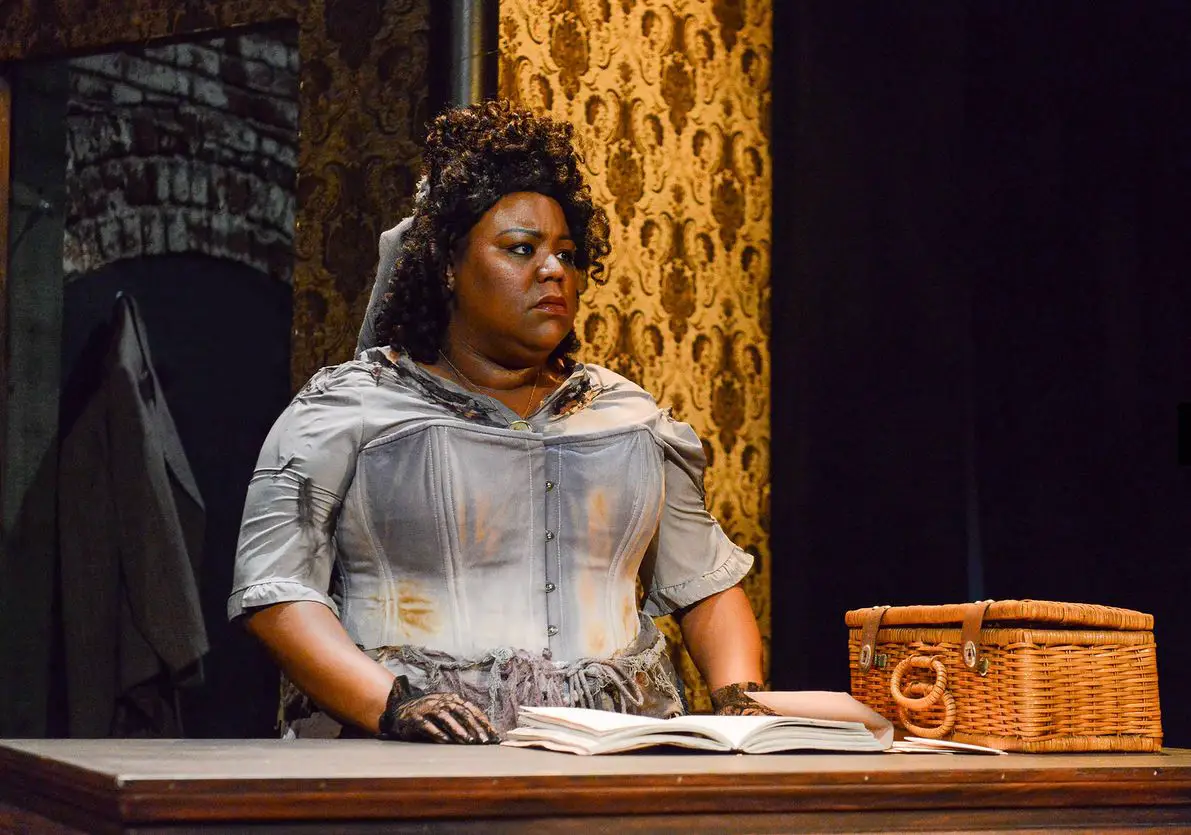 Further transporting audiences into Deadly's 1890s are the beautiful costumes by Linda Muggeridge, and hair and make-up design by Kat Bardot. The living and dead characters are strategically delineated by their appearance, and the three male cast members all have period moustaches that are to die for (no pun intended). Holmes' attire is stately and well-presented – it is easy to see why people are so taken with him – his perfect façade only becoming sloppy as his rage and frustration spiral out of control. Gorgeous gowns with flowing skirts adorn the living women in Holmes' life, while the ghosts' tattered corsets and skirts allude to their rotting corpses and fading existence.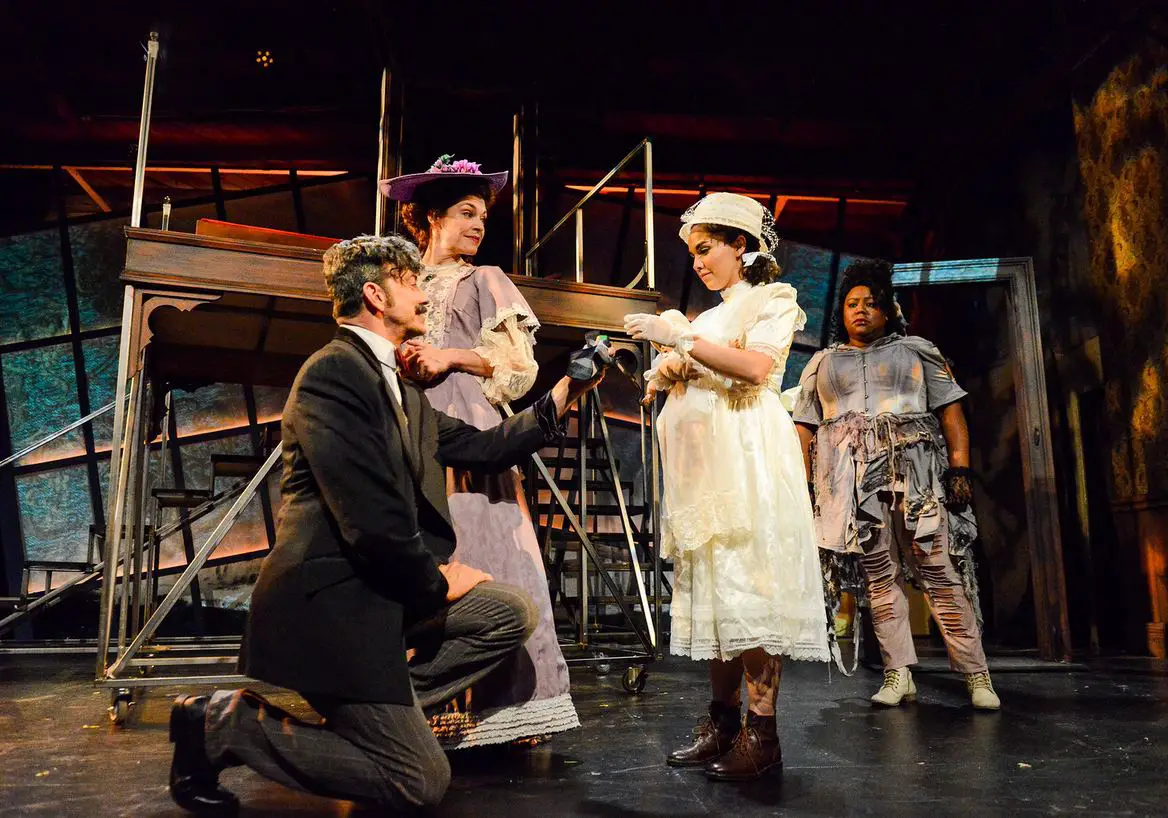 Full of working actors on television and in films, Deadly's cast is magnificent in their respective roles. Keith Allan's (TV's Z Nation) Holmes menacingly slithers across the stage as if in slow-motion, slinking around his prey, his evil lingering just beneath the surface of his respectable presentation. Samantha Barrios and Rebecca Larsen (as Minnie and Anna Williams, respectively) are able to highlight their vocal prowess and alleviate some of the tension with their brilliant comedic timing. Kristyn Evelyn's headstrong Evelyn Stewart instantly connects with the audience as an independent and capable woman with big dreams of her own, and her lovely operatic soprano adds to the eeriness of the music. Cj Merriman (Emeline Cigrand) commands the stage with her grounded presence and strong alto vocals. Holmes' assistant, Ben Pitezel, is alternately played by David LM McIntyre and TV's French Stewart. In the performance I attended, McIntyre was absolutely superb and easy to empathize with; his tortured Pitezel deftly oscillates between wanting to make sure his family is cared for, falling in love with Emeline Cigrand, and being wracked with guilt over the atrocities he helps Holmes commit. Rounding out the cast are Brittney S. Wheeler as Holmes' fist victim, the melancholic Lizzie Sommers; Eric Curtis Johnson as the stoic Detective Geyer; and Erica Hanrahan-Ball and Ashley Diane as the tragic Julia Conner and her daughter, Pearl.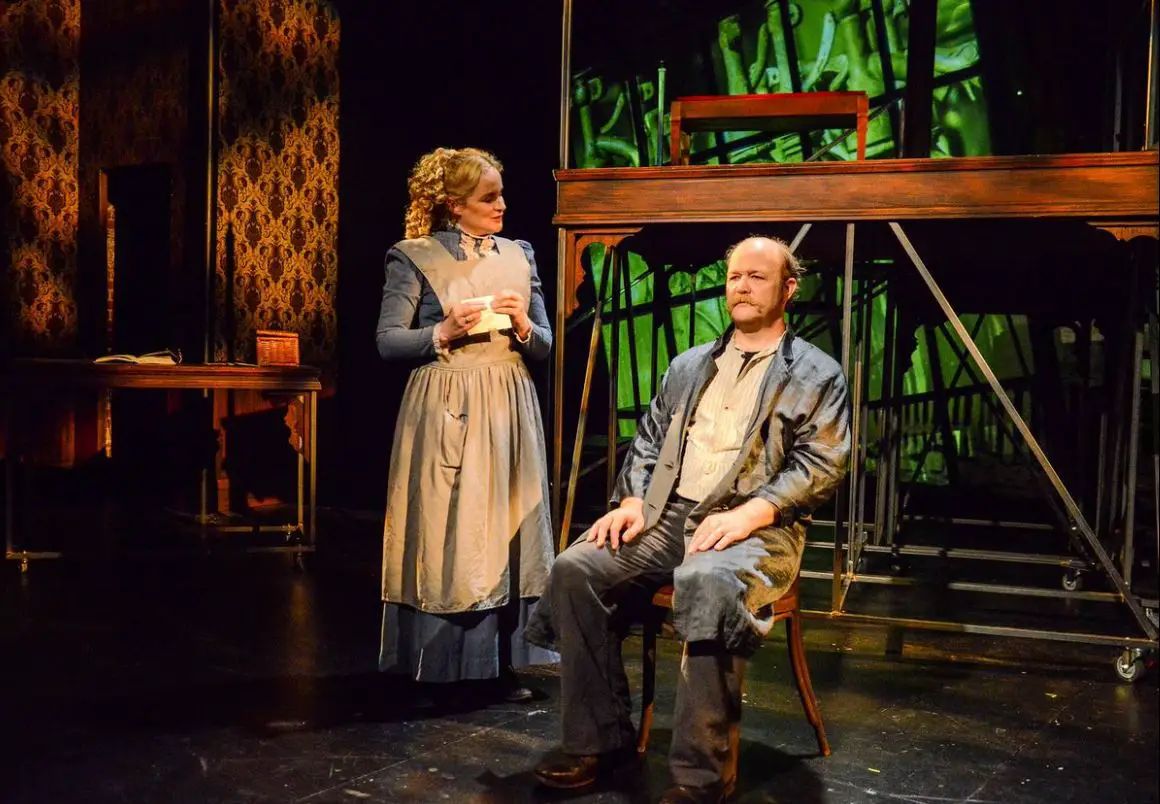 Ryan Johnson's original music for Deadly is full of great songs that show off the inner mind of the characters, and set an ominous tone. With heavy use of a violin and cello, the score creates a lingering sense of dread and unease, even when allowing for beautiful harmonies among the singers. While Allan, McIntyre and Johnson don't have epic solos stretching their ranges, they are more than capable in their musical abilities. Unquestionably, Deadly's music is carried by the women: Evelyn's soprano soars into the rafters during "Ferris Wheel," while Merriman's exceptionally low alto flexes in "Light a Fire." Wheeler has the bulk of the singing, her desperation and sadness shining through the lyrics. While performed exceptionally well, "The Southern Way" and "Minnie and Anna" feel somewhat out of place, as the two numbers are upbeat and rather comedic in the midst of a tragedy. However, this might be intentional to lighten the mood after some rather morbid scenes.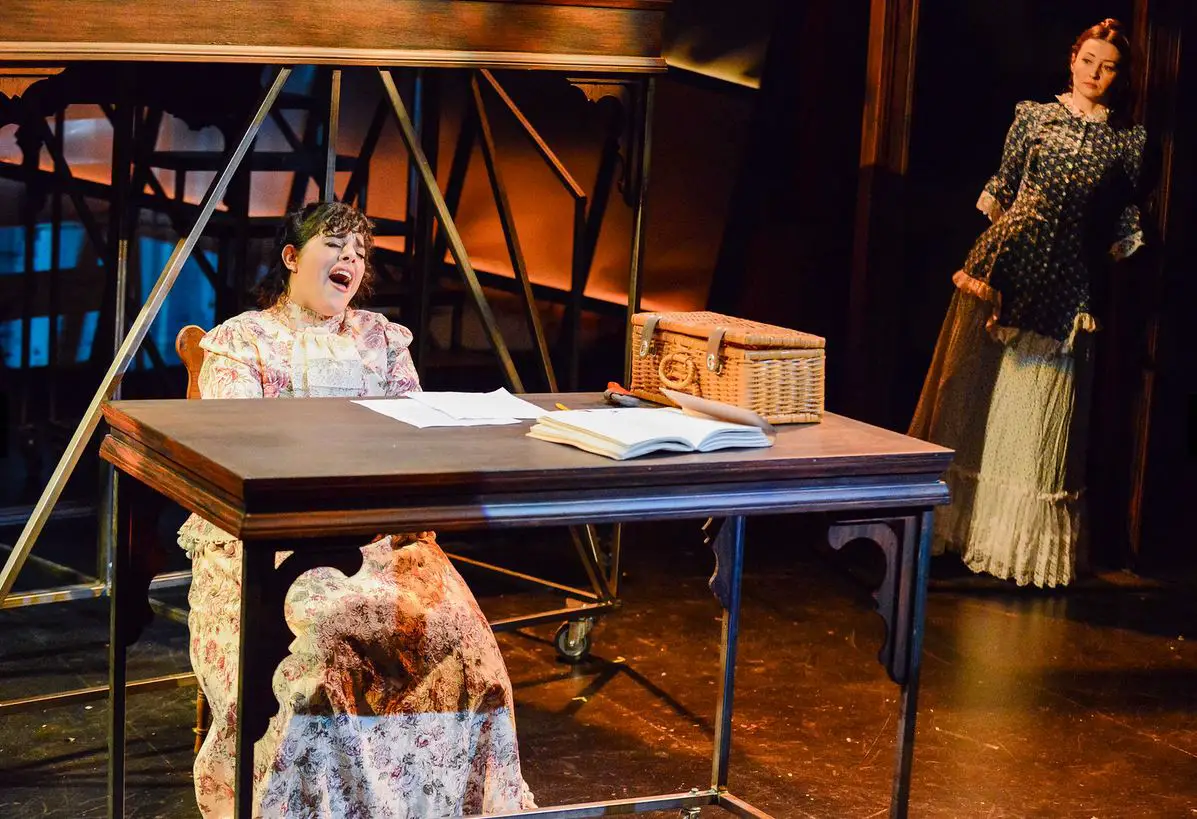 Deadly follows in the footsteps of gothic musicals like Sweeney Todd and Jekyll and Hyde, but explores the difficult subject matter in a thoughtful way. Presenting the piece from the victims' perspectives shines a light on forgotten and disbelieved women, which is still an issue today, and is a welcome departure from glorifying true villains in the form of beloved anti-heroes. With an exceptional cast, and an impressive combination of production design, score and narrative, Deadly provides a powerful, thrilling, and moving experience for audiences.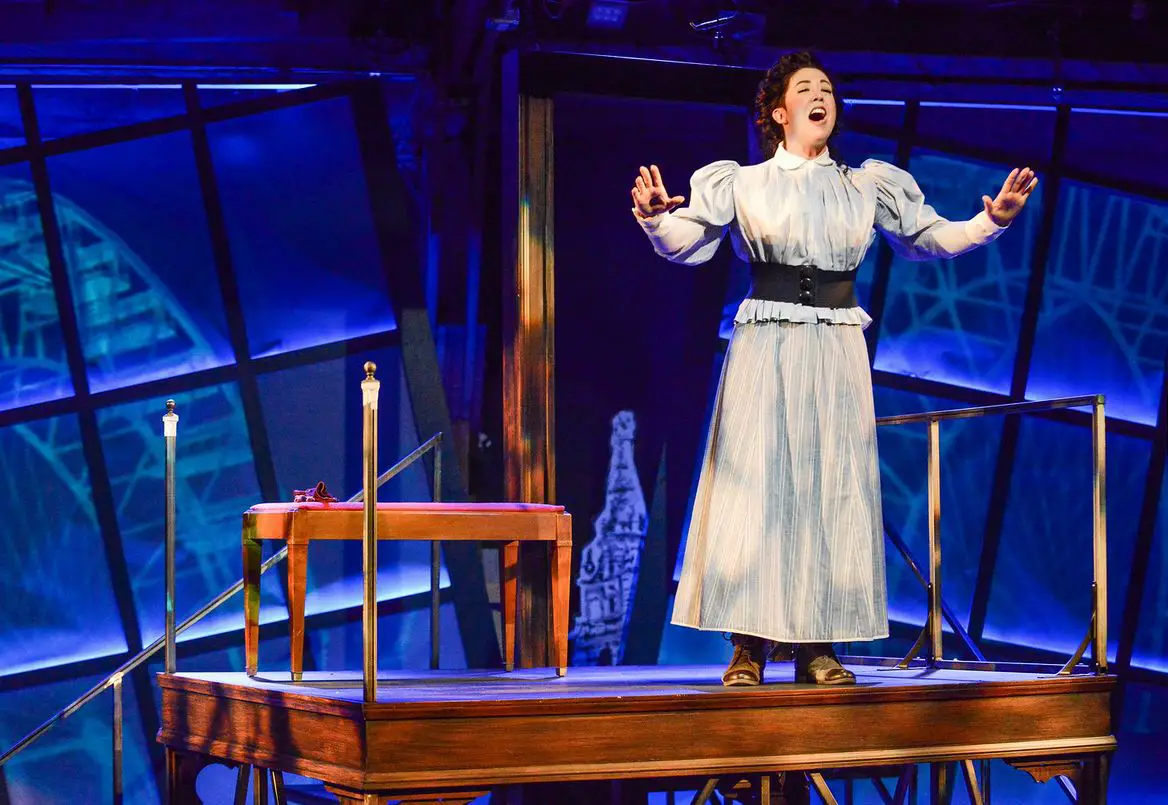 Deadly runs at the Broadwater Main Stage through November 2nd; purchase tickets here. Find out more information about Sacred Fools on their website, Instagram or Facebook page. Make sure to subscribe to our Event Calendar for more horror and theatrical experiences throughout the year.
---