Few things have the ability to surprise and delight quite like an expert illusionist, and right now who couldn't use a bit of magic as a reprieve from the doldrums of quarantined life? The question is how to bring a genre that heavily relies on sleight of hand, nonverbal cues, and audience interaction into the homes of quarantined audience members. The Present uses this opportunity not only to bend the minds of participants with unconventional versions of familiar illusions, but to draw parallels between the current health crisis and the magician's long recovery from a childhood accident in a way that emphasizes themes of connection during isolation.
The Present is a storytelling and illusion-based remote show with magician Helder Guimaraes. The show was presented by Geffen Playhouse, a non-profit, Los Angeles-based theater organization with a focus on cultural exploration, education, and community. Geffen Playhouse aims to present a variety of styles of theater while bringing a sense of intimacy to each production. The Present brings this sense of intimacy to quarantined audiences through a Zoom-based show that focuses on warm stories of connection and self-discovery mixed with incredible feats of remote magic. This family-friendly show allows 25 households per seating, and features a competent house manager to ensure that the Zoom experience feels organized and professional. 
The show focuses on a core theme – using times of isolation or difficulty to connect with our loved ones, and to see ourselves and others in a new way. Each illusion requires collaboration from audience members, and the reveals unfold in front of participants in their own homes in a way that allows for a shared experience of awe and delight.  This is accomplished through the mailing of mysterious physical boxes (called presents) to the homes of the participants in advance of the show. As the performance unfolds, audience members are given instructions and context for each item in their present. This allows participants to physically experience aspects of a virtual show. Anecdotes and illusions flow seamlessly from one to another, and audience members collectively make choices to influence outcomes. The predominant mood is one of warmth, whimsy, and human connection.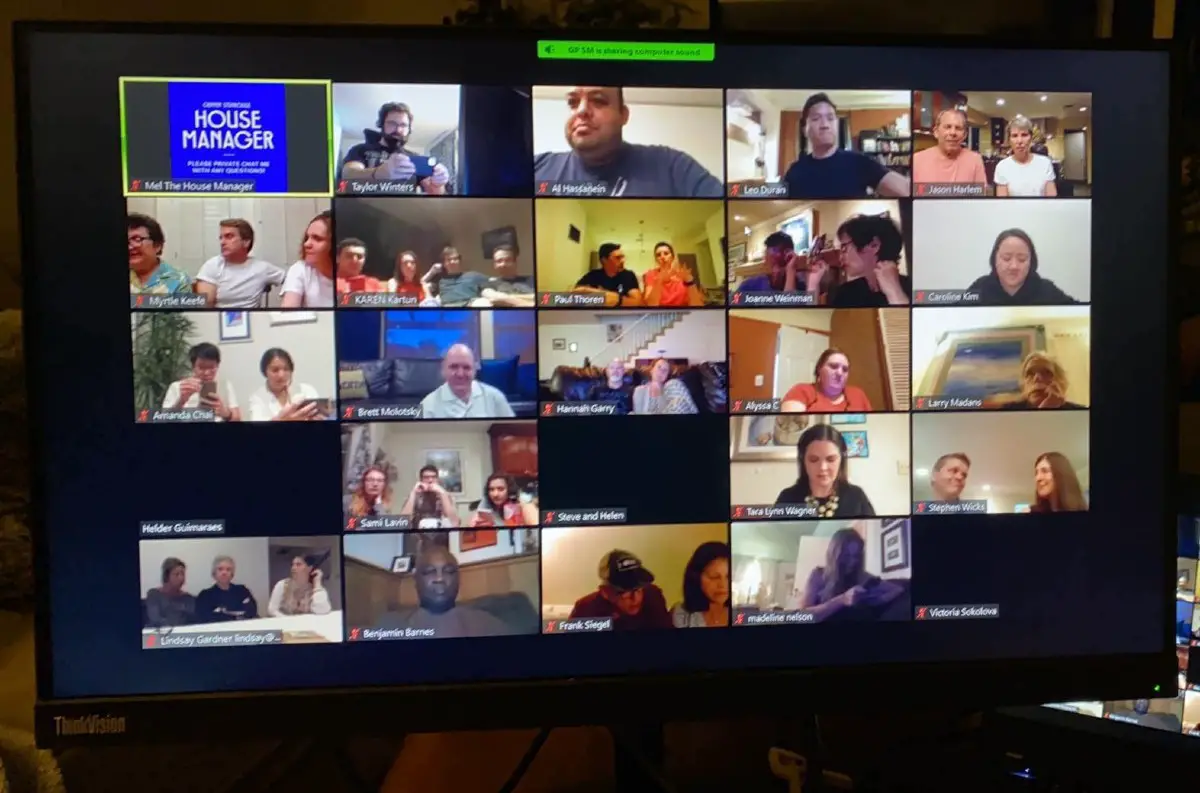 The Present succeeds masterfully in creating a unique experience of connection within the unconventional and challenging context of remote theater. The show is thought-provoking and edifying, with each story challenging participants to reexamine how they connect with others, and to reframe the way that they view their current isolation and personal challenges. Helder presents pieces of his personal history with a kindness and humility that captures the hearts of audience members, even as he captures their minds with illusions that push the envelope. Just when it seems like a trick is over, Helder laughs to himself and says yet again, "But wait – there is more". And just when it seems like a story has been completed, its theme resurfaces with additional depth, but never without warmth and compassion for the human condition. The experience is bolstered by a high level of audience participation, a casual and conversational tone, and the communal energy of the small audience. 
Helder's demeanor is all humble charm, artistry, mischief, and gentle philosophy. His anecdotes remind us that it is only in retrospect that we realize how formative and connecting times of isolation or frustration can be. Each story of his time with his grandfather reinforces this theme while inspiring an infectious nostalgia in participants. Helder makes the experience feel personal, joking with audience members, calling them by name, and even gently reprimanding one audience member whose gasp of surprise gave her away as having jumped the gun on a reveal. He gently walks audience members through instructions during the tactile parts of the show, keeping everyone connected and on pace. Actions, anecdotes, and collective contributions to the tricks themselves through audience input all come together to truly create a sense of connection within the group, and all over Zoom during a quarantine, which is probably the greatest trick of them all!
The set is cozy and minimalist. The lighting is natural, soft, and warm. Scattered books and a few whimsical decorations evoke a sense of curiosity in audience members. Helder is alone on set, and it's as if each audience member is sitting face-to-face with him at a table. The entire set feels a bit like being seated in someone's personal library or study. There's a homey feeling to the simplicity, which pairs nicely with the intimate sharing of personal childhood memories. Before and after the show, there is a "lobby" experience with ambient jazz and a friendly house manager who helps audience members check in and settle in, normalizing the remote experience. The extravagance of the tricks themselves is even more striking in comparison to the simplicity of the set – no flashing lights or exciting diversions here, just excellent sleight of hand and good old-fashioned deception.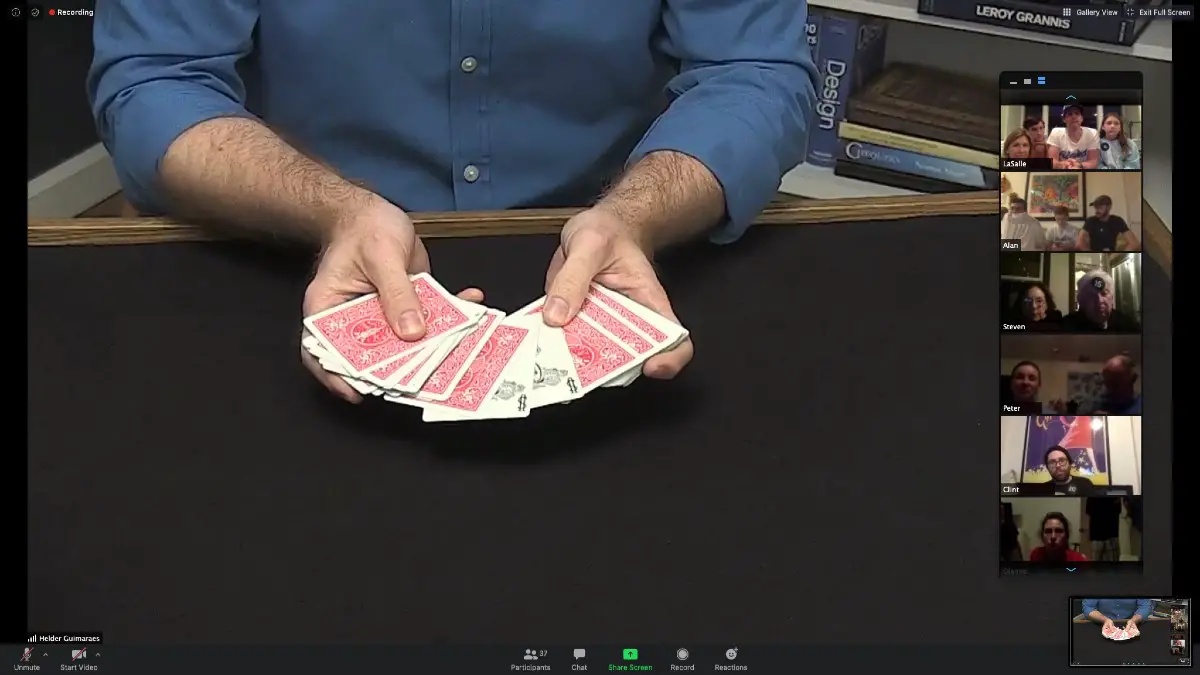 The physical present itself is a highlight of the show. It is beautifully packaged and its arrival before the show fills participants with curiosity and anticipation. Participants unbox their presents together, with the significance and intention of each object unfolding throughout the show. Each object is connected both to an illusion and to an anecdote. The result is that each participant is left with a unique and touching memento of their show. Participants are even instructed to wait to open one item until the show is over, which allows them to carry nostalgia and the dialectic of individuality and connectivity back into their post-show lives. The intimacy and creativity of bringing the show physically into the homes of participants revitalizes the traditional magic show in a way that is simply delightful.
One mystifying aspect of the show is that there is simultaneously a great deal of agency and yet no agency at all. Participants make choices constantly, and random chance is often incorporated, as well. Yet time and time again, tricks resolve in perfect harmony as if there was only one way they could have ended. Each participant in the show is involved in both personal and collective choices. The reveals feel immensely individualized, and yet happen in concert with every other audience member. Similarly, the narratives, while personal to Helder's experience, may bring up in participants their own unique experiences of childhood discovery or relation to family members. The stories, like the set, are fairly simple – more stories of the mundane than of the dramatic. Rather than moralizing, Helder presents ideas and experiences that audience members may find meaning or comfort in during their daily lives.
The Present shines at bringing a sense of warmth and intimacy into a remote show. Careful attention to detail ensures that participants feel all the professionalism and excitement of a live theater experience, while also experiencing the delightful vulnerability of what feels very much like bringing a new friend into one's home for a chat. It is such a challenge to bring interactive theater into a socially-distanced world in a way that doesn't feel forced or clunky. The Present does so by authentically and intentionally creating a shared experience around magic, artistry, and storytelling. The experience is a good fit for almost anyone, and those who attended side-by-side with quarantined partners or family members seemed to enjoy sharing the experience. All that is required to enjoy the show is a curious mind, a compassionate heart, and a little bit of playfulness – the rest is magic.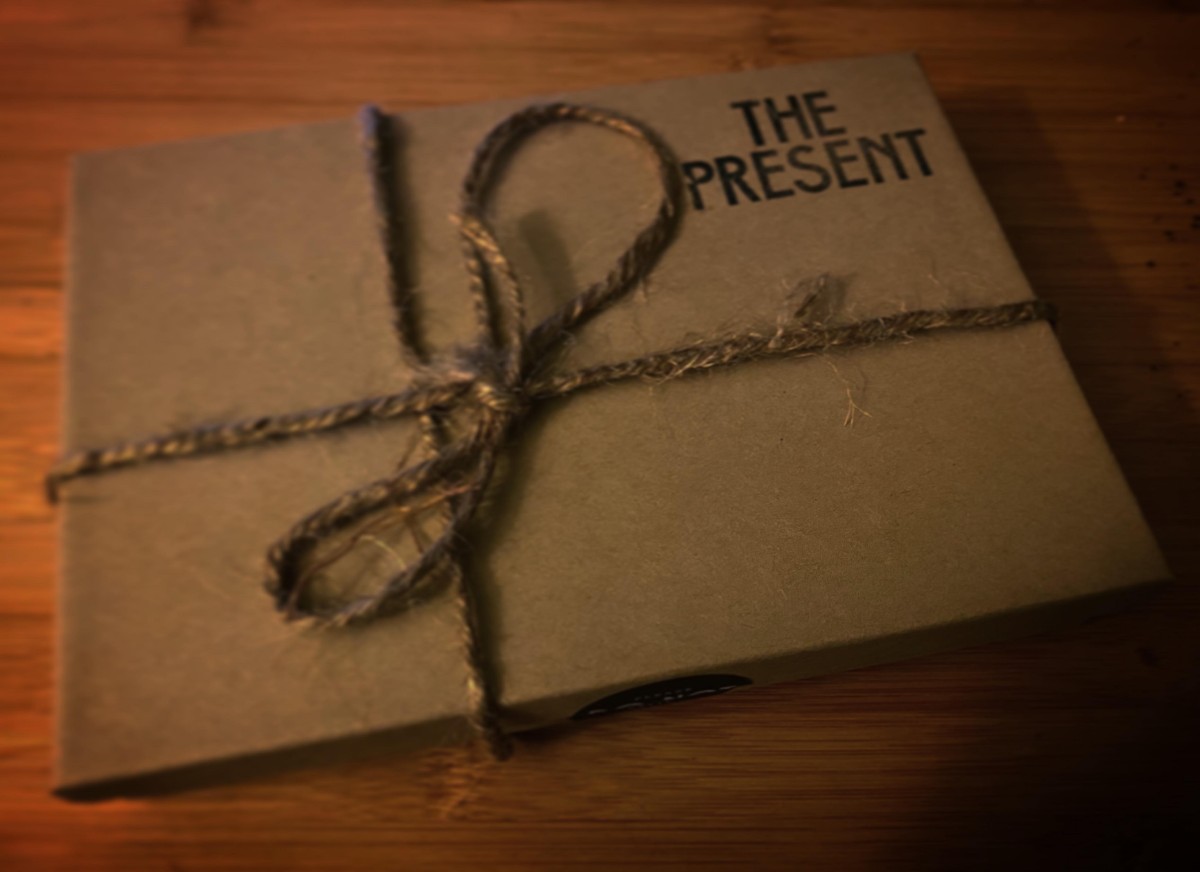 The Present runs through 7/5, but is currently sold out. Check for availability and extensions here, and find out more about Geffen Playhouse here and Helder Guimaraes here.
---