The all-too-familiar Zoom grid opens on my computer screen. I see several unfamiliar faces, all with their names changed to Anonymous (much like mine is), and one empty white room. After a rousing song plays in the Zoom lobby, a quirky man dressed in a black suit appears in the white room. His bearded face appears large, close to the camera, as he looks around his surroundings, examines at us through the camera and computer monitor, and finally sits at a white desk and pulls out his cell phone. I have no idea what to expect from Brian Feldman's performance art piece # txtshow (on the internet). But the funny thing about this show is that the solo performance artist doesn't know what to expect either…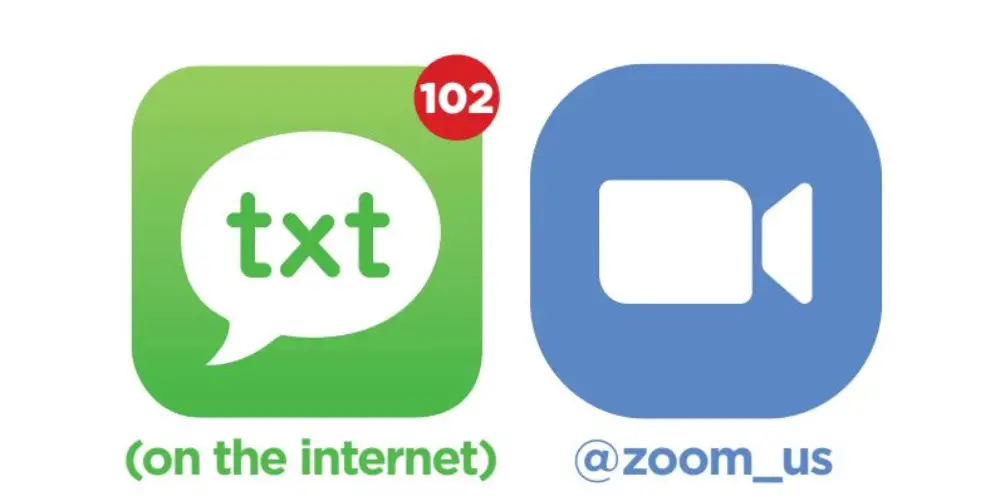 Brian Feldman's solo performance art piece for FringeArts, # txtshow (on the internet) is a completely unique 45-minute experience every time he steps in front of the camera. Taking place on Zoom, # txtshow is entirely written by the audience in real-time via the chat window. Feldman, as "txt," only reads what participants write, occasional typos included, and audience interaction is imperative (in terms of script-writing and in vocally responding). Participants are expected to keep their Audio and Video on so that they may interact with txt; Gallery mode is also encouraged to simulate an in-person theatrical experience. Guests are also instructed to change their on-screen names to "Anonymous" before the performance, which allows them to feel like a part of the group, as well as hide anyone's specific script contributions.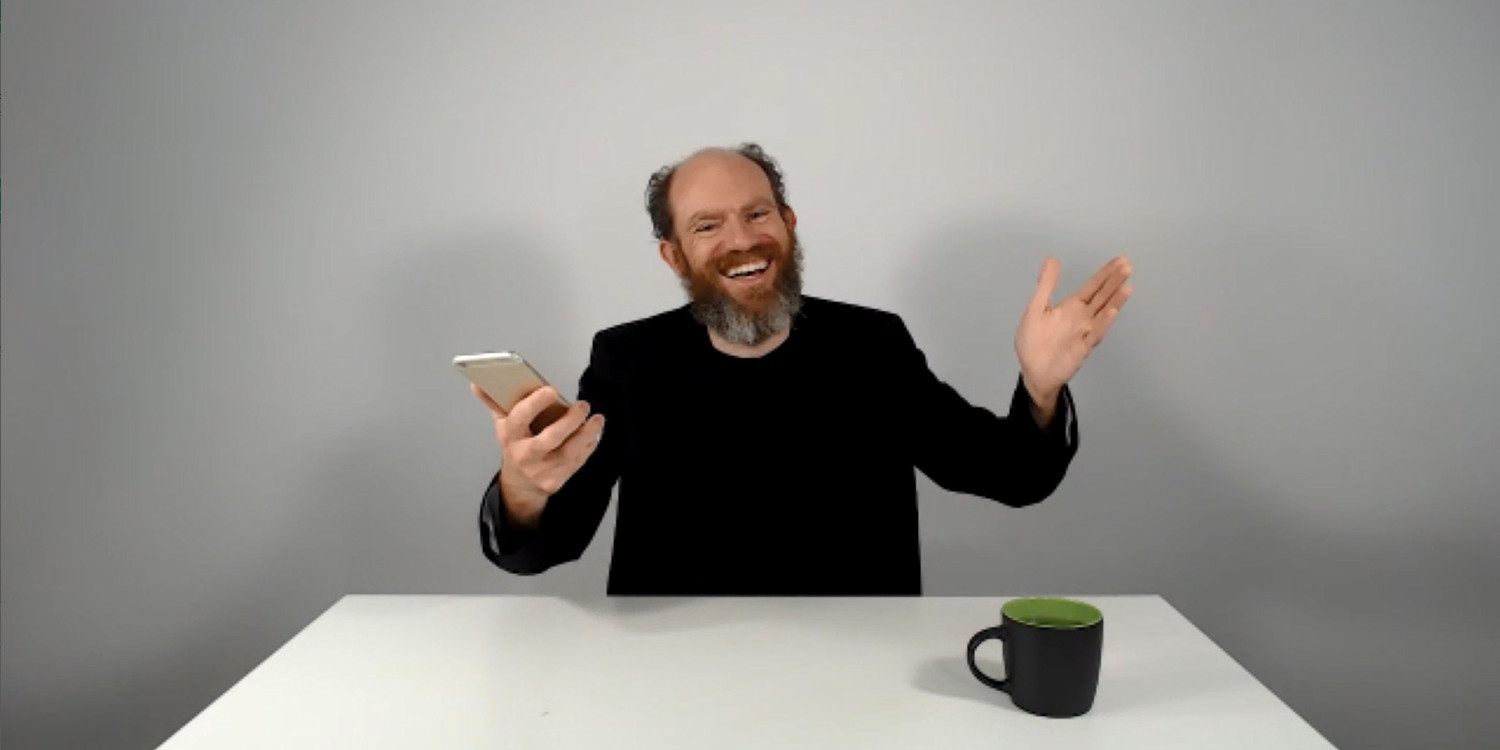 With no real set or props as distractions, # txtshow is entirely about the acting and audience participation. First, the acting. Brian Feldman absolutely commands attention, even with the many active faces to look at in the Zoom window. Even when Feldman has nothing to say (and is waiting for audience members to type), he is alive with buzzing energy; participants can see the tension in his body and thoughts behind his eyes. He is fascinating to watch. Feldman, having now performed # txtshow over 100 times, is so comfortable speaking whatever the audience can throw at him with such conviction that it almost doesn't matter what the words are. I found myself giddy when my texts were spoken by Feldman, as they often came across even better than I expected.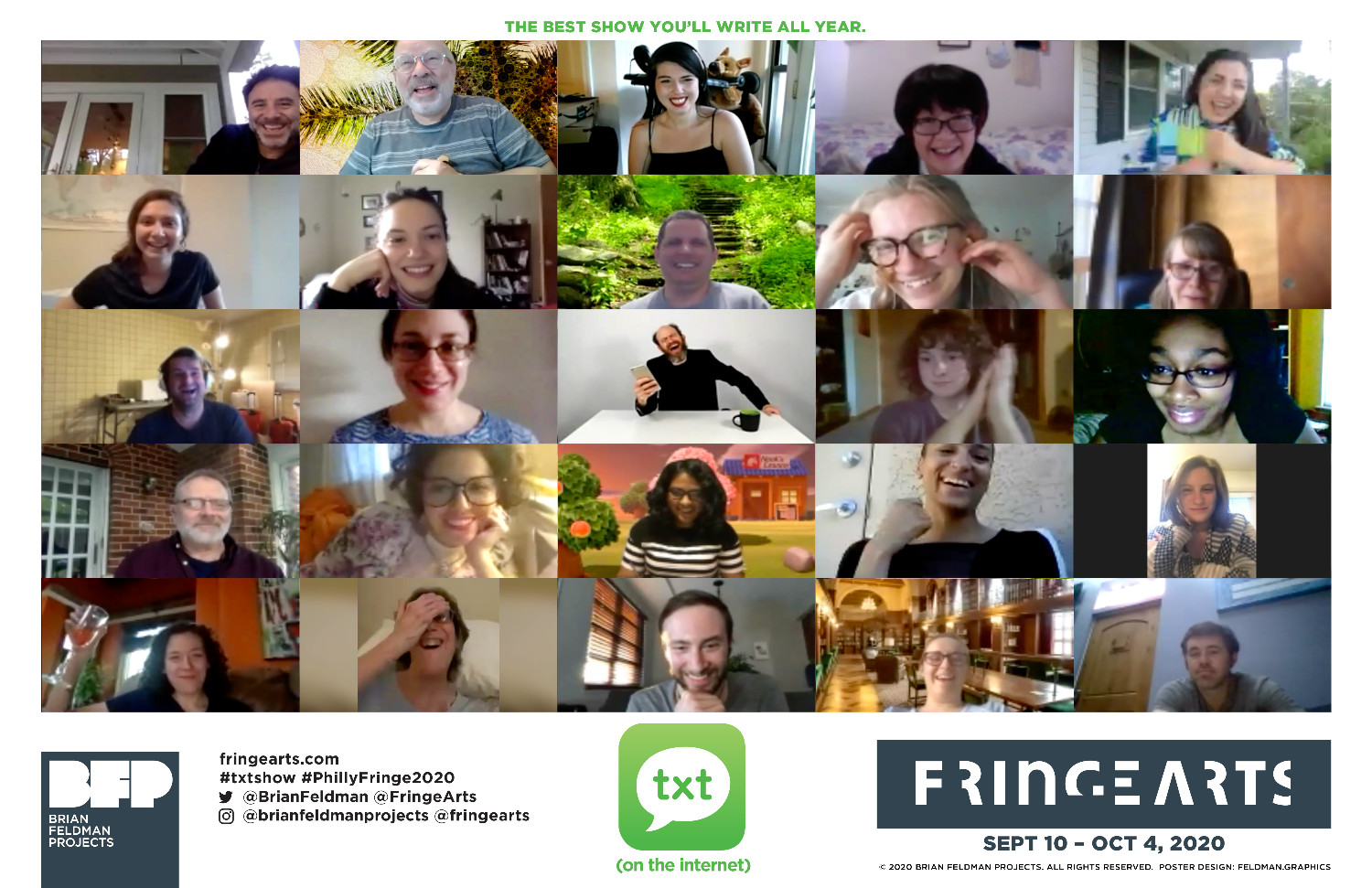 The challenge with an audience-based show like # txtshow is finding a nice balance of participants. Too many quiet guests could make for a very silent, perhaps boring show (even with Feldman's extensive talent), while too many chatty guests could detract from Feldman's performance. For example, during the show I attended, audience members got distracted by one particular guest and began to ask that guest questions instead of watching and contributing to Feldman's performance. A show that depends entirely upon guests participating could also frustrate audience members looking for a more narrative- and/or character-driven show. Guests must be able to let go of whatever story they might want to see play out if others want txt to discuss something else, and be willing to go along with the whimsical madness that Feldman and the other participants bring to the (literal and figurative) table.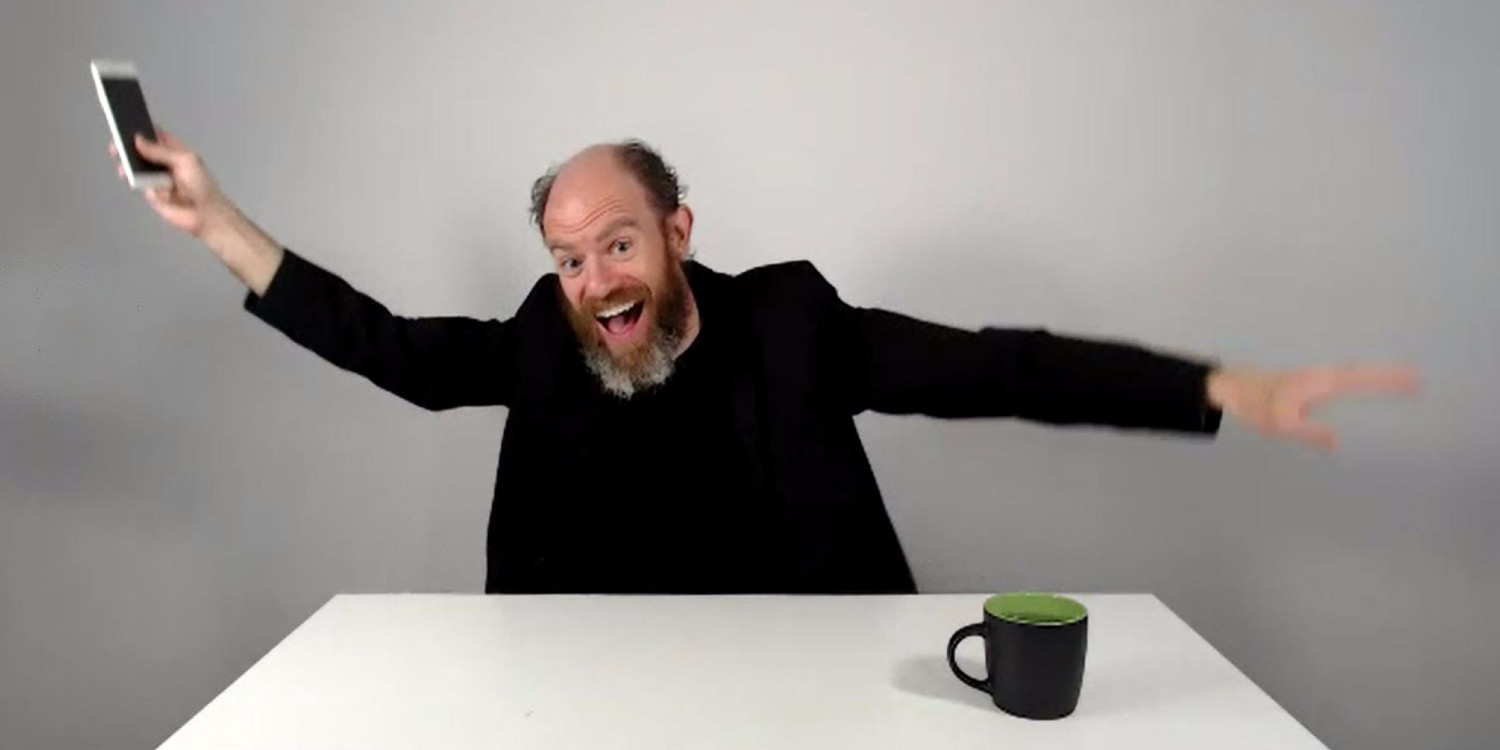 Yet, despite the unpredictability of the audience interaction, # txtshow (on the internet) is an innovative joy. Brian Feldman brings his incredible physical improvisation talents to the forefront in # txtshow (on the internet). While there may be no story to speak of, Feldman infuses the audience's often unintelligible texts with life and energy. # txtshow (on the internet) is a whimsical and delightful time, as long as the audience participates and dives into the crazy right along with Feldman.
To find out more about Brian Feldman and his upcoming performances, follow him on Facebook, Twitter, YouTube, and Instagram. Check out our Remote Guide for other ongoing remote experiences.
---