The team at JFI Productions has consistently been upping the ante for immersive entertainment. With their massively popular Halloween series – CreepLA, Entry, the Amazon-branded Lore, and Awake – JFI Productions strives to touch upon all forms of fear and horror through atmospheric eeriness and emotional interactions. Beginning in February, JFI is bringing back their smaller and more personal, yet still enormously successful, show The Willows. A modern twist on a murder-mystery evening, The Willows welcomes guests to an intimate gathering to celebrate life; the mystery unfolds over the course of the two-hour experience.
Immersed sat down with the team behind The Willows – founder/director/producer Justin Fix, writer/artistic director Daniel Montgomery, artistic director David Ruzicka, and creative supervisor/choreographer Stephanie Turek – to discuss where the show picks up, how it evolves, and what new and returning guests can look forward to in February.
A Modern Murder-Mystery Dinner for Everyone
Originally inspired by films like Clue, The Willows is at first glance a dinner celebration with the peculiar Willows family in their sprawling 10,000 sq. ft. mansion, but the psychological mystery runs much deeper than that.  It is a lavish night of mystery, personal connections with characters, food and drink. Guests are encouraged to ask questions and get involved in the narrative presented, but The Willows also allows guests to take a more passive approach and just enjoy the surroundings. "I feel like there's a little bit for everybody. So, whether you like to engage or just sit back and watch, you're going to walk away with a real memorable experience," says Turek.
Ruzicka calls The Willows "a show that's perfect for someone who may be apprehensive about horror elements; they'll have a good experience, but they're not going to be terrified." Montgomery explains that the Willows family welcomes guests into their home, but of course "every home has dark corners and hidden secrets." Since The Willows relies on atmospheric tension instead of traditional haunted house jump-scares, "the scariness of the show comes from you yourself, not the characters."
The Willows "is a gateway drug for those who've never been to an immersive theater show before," Ruzicka chimes in. Fix agrees, "you have to get people to take that jump into this space. Once those people have a true moment of connection and amazement in an immersive space – then they are hooked. So, ultimately, that's what we're trying to do – create a memorable night out for people." JFI recommends this appropriately unsettling dinner party to both loyal and dedicated fans, as well as those brand new to immersive entertainment.
Dynamic Family Relationships
Borrowing from Clue, JFI takes archetypal characters and injects them with a sense of unease. Montgomery states, "we wanted to take the archetypes of a bumbling maid and a drunk widow and make them feel very real – but also very weird." The JFI team works together to turn those archetypal characters into something more interesting and complex, with their own touch of the uncanny. Montgomery continues, "We built from those archetypes to create the family backstory. Once we had those characters, it was a fun process to develop what made them tick and who they are to each other and what their secrets are."
The success of the scripted yet improvisation-heavy The Willows lies in the capable hands of the impressive cast, some reprising characters from the original run, some new to their roles. As the titular family, the actors come together with the creators to "take this thing that works and continue to adapt it, and let it grow, and let it breathe, and let it feel more real." Montgomery goes on, "we are constantly working on making sure every last detail is figured out, and everything makes sense for the story, makes sense for the characters."
The cast and creators build these cohesive family relationships and a united history. With so many people involved in the creative process and world-building within the narrative's structure, Montgomery calls it "a lot of play time and it's a lot of making sure we all feel like we're the same family." He especially enjoys the excitement of "getting some new people in and seeing what they bring." JFI always strives to improve the show, and make it both as enjoyable and as authentic to the characters and story as possible.
The push and pull between the characters not only evolves from day to day, but also in between the two nightly performances. The show is constantly in flux based on what works and what doesn't during a given show. The behind-the-scenes notes can range from "let's try this" all the way to creating a new shared history between characters on the spot. Montgomery says the show is "always keeping you on your feet – always, always, always," but the most important aspect of The Willows is "all about relationships." For him, a successful show is "when guests leave knowing the family members' names. We created these characters and then let them live."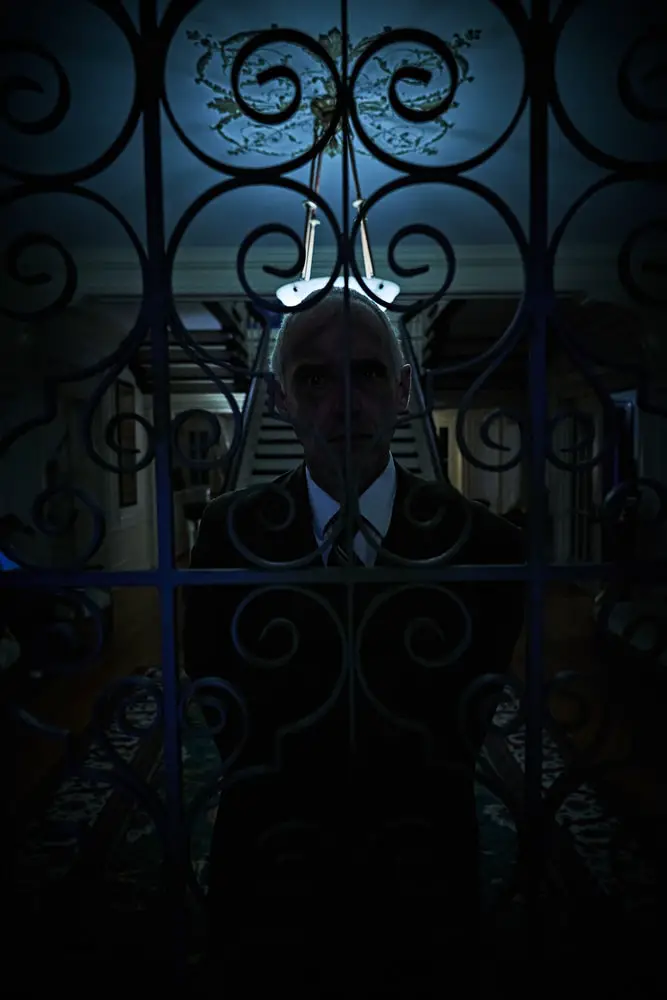 A Luxurious Night Out

The Willows family home is an authentic, early 20th-century Los Angeles 10,000 square foot mansion. As beautiful as it is haunting, the house inspired JFI to write The Willows and is itself as much a character as any of the individual family members. From the front gate to the lived-in furniture, the home aids in transporting guests into a fully-realized environment, providing its own energy more than JFI could achieve through production design. Fix says of the house, "It is such a character itself. It's such a huge part of the story. The house has such history, it's recognizable. It's in the heart of L.A., but you might never know it was there. It is sort of a mystery… all these trees… and it acts like it never ends. It is so strange. People should see it. It's… magic."
To add to the grandeur of the house, the two-hour Willows treats guests to dinner and drinks, and a maintained level of hospitality. "You are told to dress in casual cocktail attire for a night where you celebrate life," Fix explains. "We want things to feel opulent, beautiful, and luxurious. You drink, have a meal and snacks and dessert. You are catered to, and you can ask for anything. You are with the family, and we are also here to serve the guests. It should feel like an elegant night out." The show is comparable to a date night, a birthday dinner with friends, or a team-building event for businesses, all of which JFI has catered to in the past.
As the house is a character in the show, it has evolved and grown over time just as much as the characters who reside there. The family exists, and continues living there even though the guests are gone. To add to this element of growth and evolution, the JFI team has actually moved into the house to continue uncovering its secrets and adding more to the narrative. Ruzicka explains further, "while the guests have been away, the house has continued evolving too. Conrad has done some more art. For people who are the really eagle-eyed guests, who may have been with us before, there are definitely things that they'll notice are different, even just in the way that the rooms they're familiar with look."
Digging a Little Deeper
In remounting The Willows, JFI has the added challenge of expanding upon the world they've built, and making return visits desirable. During the hiatus, JFI has figured out ways to use even more of the mansion than they did before, deepening both the characters and the narrative. Montgomery is especially excited to show off more of the Willows' world: "Before, we kept certain parts of the house locked away or hidden from guests. Now, we open up the whole house. In showing more of the house," he says, "we could also show more story and get to know the characters a little more."
The remount of The Willows includes getting to see places in the house that weren't previously available to guests, including "one character's room that no one has seen before," Montgomery continues, "and they get to spend time with that character in that particular room for a good amount of time." By opening up more of the rooms within the narrative, returning guests can look forward to learning more backstory, more of the characters' secrets, and perhaps tie up some loose threads from previous encounters. Some of the characters' "bedrooms and their little hidden hideaways are now open," teases Montgomery.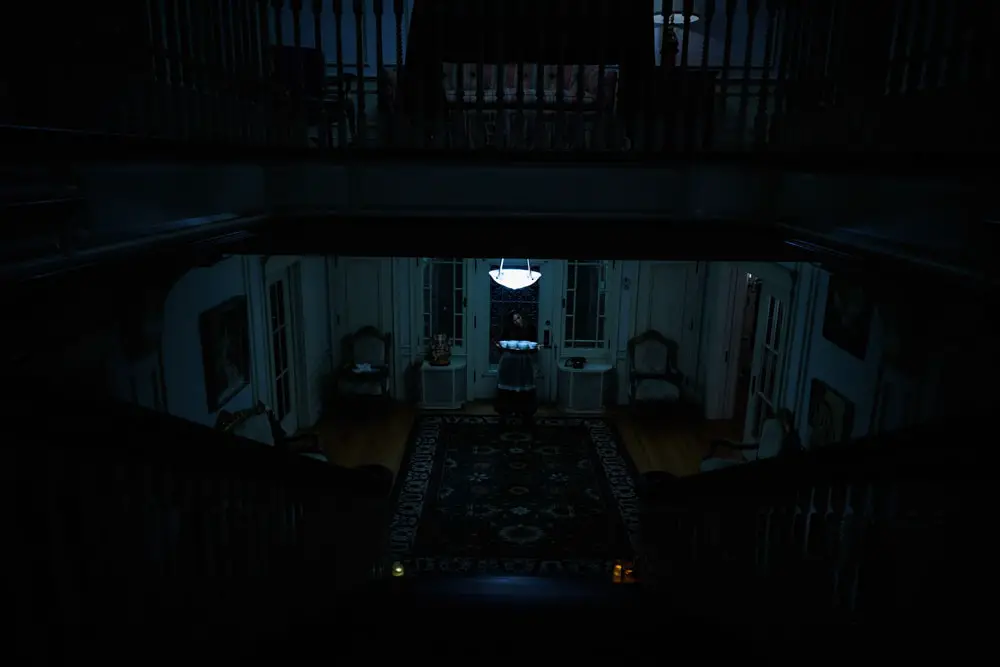 With almost every living space in the mansion open, guests can dive deeper into this anything-but-shallow story. Fix adds, "if the narrative really starts to be investigated, I think people would be really delighted… We have comprehensive backstories for each character, detailing where they were born, who they are, what their role in the family is – it's so much more than just dialogue in the script. Over the course of two years, we have truly filled out this family tree."
Although the structure of The Willows remount is very similar to their last run, "there's still plenty of content for [returning guests] to experience that they haven't before," Montgomery says. Returning guests can marvel at the newly uncovered rooms and dive deeper into the characters and their evolving relationships, while new guests experience the strange Willows family and their beautiful home for the first time.
Final Thoughts
As beautiful as it is creepy, The Willows is a stunning immersive production that everyone should experience. The narrative depth, intrigue, and opulence of the event expand far beyond one visit, always evolving and bringing something new to visitors. Come join the family for dinner, and perhaps dig into their mysterious lives to see what you can uncover. The Willows family welcomes you home.
Find out more about JFI Productions and their upcoming shows on their website or Facebook page. Buy tickets to The Willows here, and keep up to date on all the immersive entertainment around L.A. with our Events Guide.
Special thanks to Taylor Winters for his help transcribing and editing this interview, and to Jeremey Connors for all photography.
---